Bombardier is cutting 600 jobs at its aerostructures business in Belfast, Northern Ireland, as it seeks to mitigate the effects of the coronavirus pandemic.
The cuts include 400 "core" employees and "nearly all" of the 200 contract staff from a total workforce of 3,500.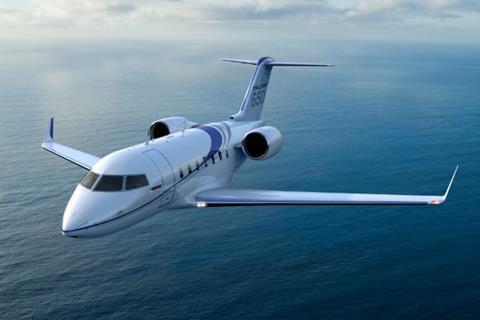 The Belfast operation makes parts for several aircraft including wings for the Airbus A220 narrowbody, alongside Bombardier's own Learjet, Challenger and Global business jet families.
On 5 June, parent company Bombardier Aviation announced it was cutting 2,500 personnel - mainly at its Canadian manufacturing operations in Montreal and Toronto - in response to a predicted 30% slide in business jet deliveries in 2020.
"Bombardier Aviation announced last week that it would adjust its workforce to align with current market conditions reflecting the extraordinary industry interruptions and challenges caused by Covid-19," says the Canadian firm.
"We have now reviewed our requirements in Belfast for all of our aircraft programmes and regret to confirm that we must adjust our core workforce levels downwards by around 400 to align with market demand for the remainder of this year and through 2021."
Bombardier says it will "explore opportunities to mitigate the number of redundancies". However, up to 200 casual staff will be laid off over the coming months.
The job cuts "will impact all areas of the company," it adds, "but we cannot provide specific breakdowns of particular functions and sites affected".
In October, Spirit AeroSystems announced it was to acquire Bombardier's aerostructures business, including the Belfast operation, for a total consideration of around $1 billion. The deal is due to close in the first half of 2020.