Swedish cabin climate specialist CTT Systems has secured an order from AMAC Aerospace for an inflight humidification (IFH) system on a Boeing BBJ Max 9.
Delivery to the Swiss completions company is scheduled for the fourth quarter of this year - shortly after the VIP narrowbody's arrival at its Basel base - and marks CTT's 95th sale of an IFH system for a BBJ or Airbus Corporate Jetliner-series aircraft.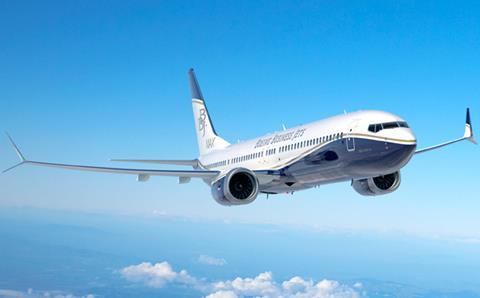 CTT says the system generates a relative humidity of 20%, significantly reducing the dry atmosphere in the cabin.
"VIP passengers on this BBJ Max 9 will on long-haul flights benefit from reduced dry air related problems - fatigue, jet-lag, red eyes, dry throat, dry skin, spread of virus diseases - and improved wellbeing and general sleep," says the Nykoping-based firm. "Without an efficient humidification system, the VIP cabin air is far more dehydrating than any place on earth - below 5% relative humidity," it adds.
The IFH system is based on evaporative cooling technology, says CTT, and uses a method that "effectively prevents the transfer of bacteria and the build-up on condensation in the cabin".
AMAC says cabin humidification is a "common request" from its VIP aircraft owners "that value good health, wellbeing and feeling at ease during and after their flight".