Daher has delivered its 300th TBM 900-series single-engined turboprop to long-time US customers Dr Ian Blair Fries and Susan Fries. The six-seat, high-performance aircraft - a TBM 940 with the serial number 1300 - will be used by the couple for business and private travel, says the French airframer.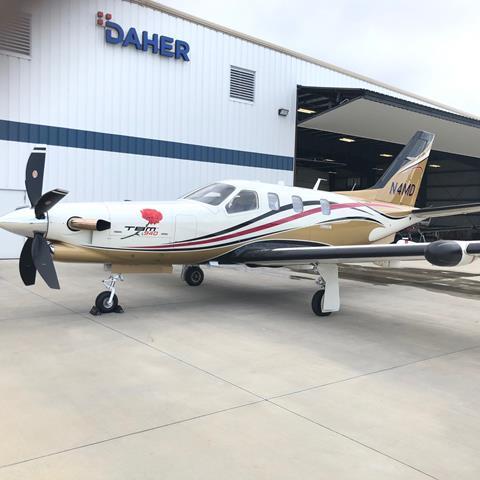 The 900-series programme was launched in March 2014 as an upgraded version of the TBM 850, itself a refresh of the first-generation TBM 700 that entered service in 1990.
Daher now offers two versions of the Pratt & Whitney Canada PT6A-66D-powered 900-series. The $3.8 million TBM 910, launched in April 2017, is the baseline model featuring a Garmin G1000 NXi flightdeck, while the $4.1 million TBM 940, introduced in March 2019, is equipped with the higher-specification G3000 cockpit, an auto-throttle, automated icing detection system, and an enhanced interior.
To date, nearly 980 TBMs have been delivered worldwide, and the Tarbes-based company says it hopes to hit the 1,000 delivery milestone for the pressurised turboprop by mid-year.