Jet Edge International has snapped up JetSelect Aviation to become one of the largest business aircraft charter and management companies in the USA, with a fleet of 85 aircraft.
Van Nuys, California-based Jet Edge says the acquisition adds 18 business jets to its line-up of VIP airliners, large-cabin, long-range and super-midsize aircraft from the Boeing, Bombardier, Dassault, Embraer and Gulfstream stables. This includes the introduction of Challenger 650, 300, 350s and Learjet 60s into its fleet for the first time.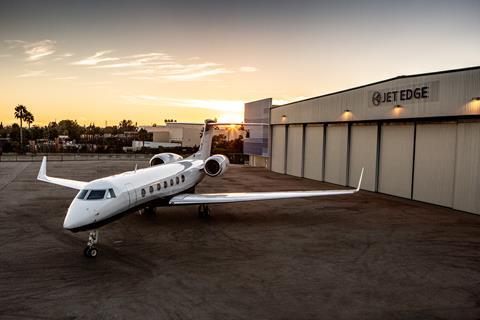 With nine bases in central and eastern USA, including its Columbus, Ohio headquarters, JetSelect also brings new domestic hubs to Jet Edge's network.
Jet Edge describes the purchase as a "momentous deal in private aviation".
"Both organisations will immediately benefit from integrating the combined fleet into Jet Edge's robust charter platform," the company says, which has "dedicated wholesale teams and partnerships".
Plans call for Jet Edge and JetSelect to eventually operate as one company under the Jet Edge brand.