Pilatus has begun final assembly of the first PC-24 for the KSA Swedish air ambulance organisation, from a 2019 order for six examples of the superlight business jet.
The aircraft is scheduled for delivery in early 2021, with the remainder of KSA's fleet to follow over the course of the year, says Pilatus.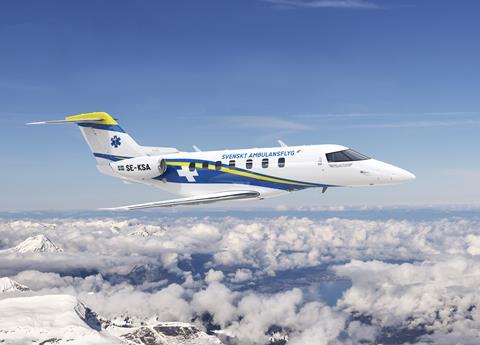 Footage released by Pilatus in early June from its Stans, Switzerland manufacturing base, shows the fuselage of KSA's debut PC-24 being lifted onto the wing for mating.
KSA's PC-24s will be equipped with a bespoke air ambulance interior, developed in partnership with Swiss engineering and completions company Aerolite. Pilatus says the PC-24's pressurised cabin can accommodate three beds and additional seating for medical personnel, while its large cargo door facilitates rapid loading and unloading of patients.
The Williams International FJ44-4A-powered twinjet will be used by the Lulea-headquartered operator to provide aeromedical services across Sweden, with KSA expecting the fleet to log around 6,000h a year.
Pilatus has delivered over 80 PC-24s since the first example was handed over in February 2018. Of these, four are operated by Australia's Royal Flying Doctor Service (RFDS) in a medevac role, with a fifth unit scheduled for delivery to the operator in July.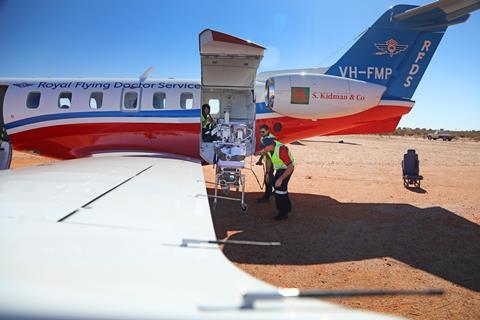 The new twinjets supplement RFDS's 35-strong fleet of PC-12 single-engined turboprops.
Pilatus will not disclose how many of its approximately 80 PC-24 orders are for air ambulance providers, but says "demand from this segment is getting higher and higher".