Pilatus has concluded the rough-field certification campaign for its PC-24, with approval for the super-light business jet to operate from grass, wet earth and snow awarded by European and US regulators in late January.
The validations come around a year after the Williams International FJ44-4A-powered PC-24 was cleared to take-off and land on dry sand and gravel.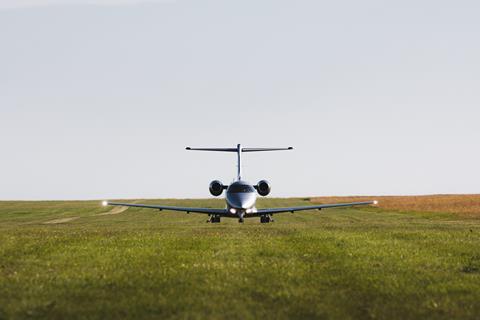 "A comprehensive post-certification test campaign was conducted throughout 2019 to certify the super versatile jet for operation on unpaved runways and in differing conditions," says Pilatus.
With immediate effect, all PC-24s can be operated on wet and snow-covered unpaved runways of only 856m (2,810ft) in length, it says. This gives the eight-seat aircraft access to over 20,000 landing sites around the globe, which it claims is more than twice as many as competing light-jet category models, such as the Bombardier Learjet 75 and Cessna Citation XLS+.
"More airports mean more options – taking operators to their destinations faster, with valuable time-savings," says Pilatus.
Company chairman Oscar Schwenk says the "PC-24 has proven that it is capable of flying the full range of missions for which it was developed", with a number of owners and operators including the Royal Flying Doctor Service of Australia already using rough field runways "on a regular basis". The air ambulace provider has taken delivery of three PC-24s to date from a 2014 order for five of the type.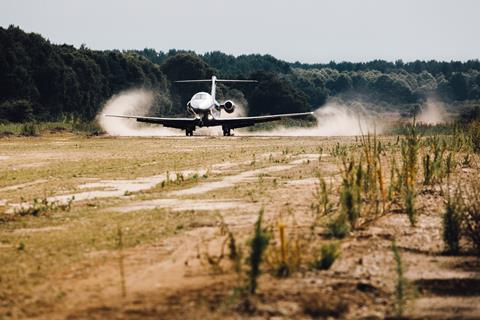 Pilatus has delivered 69 PC-24s since the first example was handed over in February 2018 to US fractional-ownership provider PlaneSense. The 70th aircraft is poised for delivery to an undisclosed customer, says Pilatus.