Vietnamese leisure and infrastructure investment firm Sun Group is to establish a new luxury business aviation company, offering a range of aircraft types.
The company will be known as Sun Air and will specialise in private jet charter and aircraft management.
Sun Air will initially operate a pair of long-range Gulfstream G650ER executive jets from the third quarter of this year.
Its expansion plans include introduction of a G700 – plus a helicopter and a pair of seaplanes, for tourism flights – by 2025.
But the company's five-year business strategy also features potential operations by larger models including Boeing BBJ or Airbus ACJ corporate jets.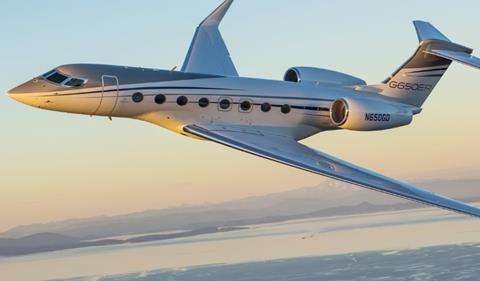 "Whether clients travel for business or pleasure, Sun Air delivers a bespoke travel service tailored to their specific requirements," says the firm. It says there is a "booming demand" for private travel.
"Launch of Sun Air is entirely in the sustainable development roadmap of Sun Group," says chair Dang Minh Truong.
"Sun Air…goes a long way towards opening the development of upmarket general aviation, a potential field in prosperous countries."
Alongside tourism and leisure facilities, and real-estate ventures, Sun Group has invested in transport infrastructure including Van Don airport, about 200km west of Hanoi, which has been operating for about three years.