Charter companies Wheels Up and Delta Private Jets (DPJ) are preparing to roll-out a range of "cross-platform" benefits for customers, after concluding a merger agreement in late January to become one the largest business aircraft providers in the USA.
Under the deal, which was revealed in December, DPJ parent company Delta Air Lines has acquired an undisclosed stake in Wheels Up. DPJ will combine its 70-strong business jet inventory with the New York-headquartered membership-based operator's fleet of more than 120 Textron Aviation aircraft.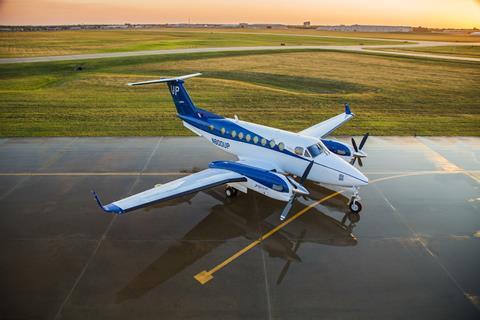 Wheels Up's line-up consists of Citation Excels/XLSs, Citation Xs, Hawker 400XP business jets and more than 90 Beechcraft King Air 350i twin-engined turboprops.
"Together, Wheels Up and Delta will democratise the industry to make private flying and the private flying lifestyle accessible to significantly more individuals and businesses around the world," says Wheels Up founder and chief executive Kenny Dichter.
"By adding Delta Private Jets and partnering with Delta, our membership platform has evolved to one that can fulfil a vast range of flight needs on a very large scale," he adds.
In the weeks ahead, the companies will roll-out benefits and other programme features designed, they say, to "add more value" for their members and customers. These include allowing Wheels Up clients to accrue air miles on Delta's SkyMiles loyalty programme, and giving DPJ customers access to Wheels Up's "exclusive membership offerings and [lifestyle] experiences".
Delta's chief operating officer, and recently appointed Wheels Up board member, Gil West says by combining the Delta brand with DPJ's "renowned reliability and scale" and Wheels Up's "exceptional [customer] experiences", the partnership "is opening up a whole new world of travel options to more travelers than ever before".
Since its launch in 2013, Wheels up and has flown over 400,000 passengers, and its membership base is approaching 8,000 today. The company plans to grow this figure to over 10,000 within two years.