Airbus Defence & Space has test-flown a new armed intelligence, surveillance and reconnaissance (ISR) version of its C295 transport carrying a mix of precision-guided weapons.
"The C295 Armed ISR [testbed] recently conducted its maiden flight equipped with eight laser-guided missiles and two laser-guided bomb dummies, located on four underwing hardpoints," the company says. It announced the development during the SOFINS 2021 special forces exhibition, being staged in Bordeaux, France, from 29 June-1 July.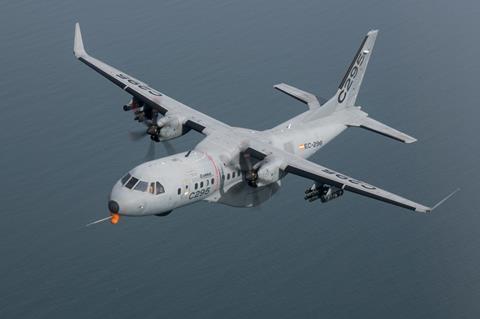 A company-owned prototype of the twin-turboprop has been flown with multiple weapon configurations, with the activity supporting its assessment of their mechanical integration and aerodynamic impact.
Images released by the company show demonstrated load-outs as including carrying eight Roketsan L-UMTAS laser-guided air-to-surface missiles, plus either a pair of Terber-82 laser guidance kit-equipped Mk 82 bombs, two four-round launchers for the Turkish company's Cirit 2.75in guided rocket, and two CAT-70 unguided rocket launchers.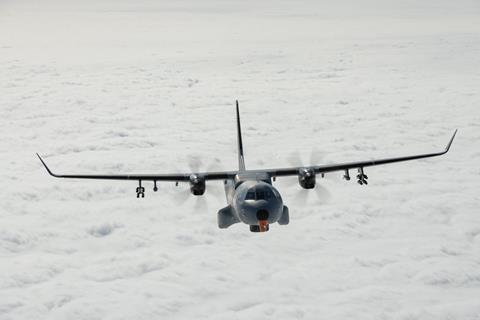 Airbus launched its C295 gunship project at the Dubai air show in 2017, with other options including carrying crew-served 12.7mm machine guns and an electro-optical/infrared sensor-aimed 27mm autocannon door gun system. Operations will be managed using its Fully Integrated Tactical System mission equipment.
In addition to offering munitions developed by Roketsan, Airbus has signed agreements with French weapons carriage system specialist Alkan, Germany's Rheinmetall Defence, Spanish companies Equipaer, Escribano and Expal, and the USA's Nobles Worldwide and US Ordnance.
Airbus says the Armed ISR variant "is able to carry out special operations missions, support ground troops and [perform the] neutralisation of targets detected during surveillance and patrol missions, with the longest endurance in its class [at over 8h]".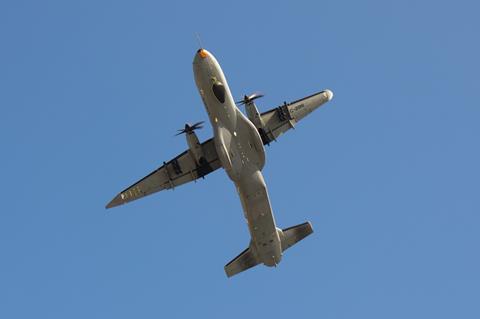 Development of the Armed ISR version has been advanced with no acknowledged customer for the platform. However, on launching the programme almost four years ago, Airbus pointed to strong demand from potential operators in the Middle East and North Africa markets.