BAE Systems has finalised its planned purchase of Raytheon's airborne tactical radios business, completing a disposal process mandated as part of the US company's recent merger with United Technologies (UTC).
First detailed by the UK defence company on 20 January, the purchase values $275 million, and has been funded using BAE's existing cash resources.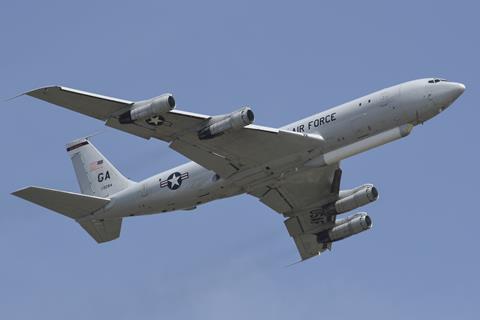 BAE describes the newly acquired unit as "a strong strategic fit, adding complementary positions in the airborne communications domain". It also points to its "state of the art anti-jamming, [and] multi-band, multi-channel and encryption capabilities".
"Over its long history of innovation, the radios business has developed valuable intellectual property in the secure radio communications domain resulting in a significant installed base of radios across a number of military airborne platforms in allied countries" and the USA, it adds.
The new business will report into BAE's US-based Electronic Systems operating unit.
Following the completion of the merger process between its two companies, the new Raytheon Technologies began operations on 3 April.
BAE also early this year announced its intention to purchase the military GPS business of former UTC company Collins Aerospace, for more than $1.9 billion.