The UK's Marshall has been granted delegated design authority by BAE Systems to support activities linked to the Tempest future combat air system programme.
Announced at the DSEI exhibition in London on 16 September, the development builds on a strategic collaboration framework agreement signed by the companies at the tri-service event two years ago.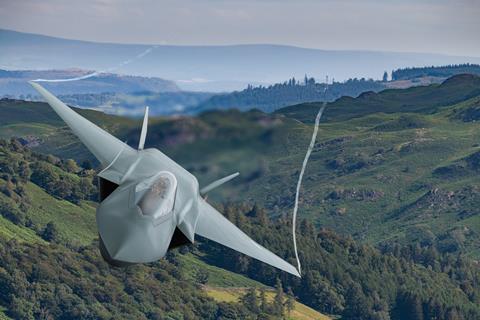 Under the new approval, Marshall and Team Tempest industry group member BAE will "partner on design, manufacture and testing work as part of ongoing technology demonstration projects".
Marshall chief executive Kathy Jenkins says the companies' engineering teams have been working together since 2019 "over a wide range of products", during which time Marshall has demonstrated its "unique range of expertise".
The company will be approved to perform design work at its Cambridge site, "with manufacturing activities taking place at Marshall's dedicated composites facility in North Yorkshire".
Formerly chief operating officer at Marshall, Jenkins took the top job earlier this year, succeeding interim chief executive Gary Moynehan.
"Since Team Tempest was launched in 2018, we have continually sought opportunities to bring the very best of UK capability and expertise into the team," says BAE Systems Air Sector chief operating officer Ian Muldowney. Pointing to its partner's airframe and mechanical engineering skills, he notes that the new agreement will also explore opportunities on other military air programmes.
BAE forms Team Tempest with Rolls-Royce and the UK arms of Leonardo and MBDA. Now in its concept and assessment phase, the project intends to deliver a sixth-generation fighter and supporting capabilities for use from 2035.