Bahrain's air force is to receive another BAE Systems Avro RJ100, one of the 10 Avros which had been withdrawn from the fleet of Swedish carrier Braathens Regional Airlines.
Braathens Regional had been operating eight RJ100s and a pair of RJ85s but put the aircraft on the market, through Skyworld Aviation, in 2019.
Six of these had been sold by the end of January this year – two to Canada's Summit Air (serial numbers E3244 and E3250), and two apiece to UK-based spares specialists CFS Aero (E3245 and E3248), and Executive Jet Support (E3255 and E3263).
The latest agreement with the Bahrain Defence Force involves E3380.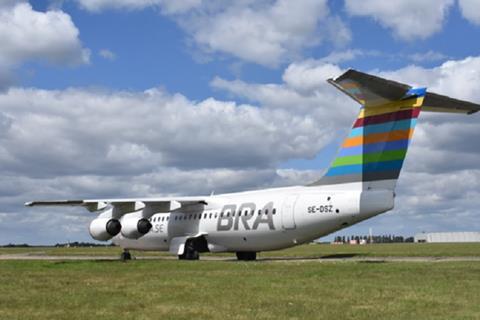 It will undergo maintenance at Norwich, says Skyworld, before being ferried to the Gulf kingdom.
The Royal Bahraini Air Force is already an operator of Avro RJs in VIP configuration, having previously acquired a directly-ordered RJ85 (E2390) as well as an ex-Air Malta RJ85 (E2306) and a former Blue1 RJ100 (E3386).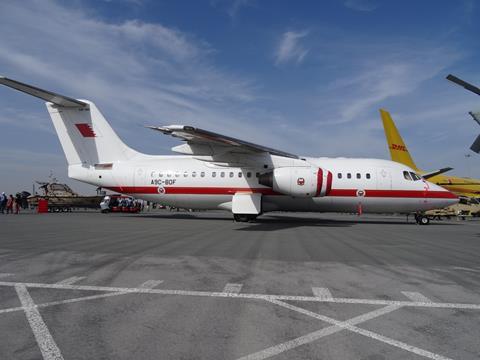 "We are delighted to have supported this prestigious organisation in this transaction and hope to continue the relationship in their future fleet plans," says Skyworld.
Three of the Braathens Regional aircraft – one RJ100 and the two RJ85s – remain available for sale.