Boeing has named a new Defense, Space and Security chief executive, Ted Colbert, who steps into the role having formerly led the Boeing Global Services division.
Colbert is succeeding Leanne Caret who is to retire after 35 years with the US aerospace firm, including the last six years heading Defense, Space and Security.
As the chief of Global Services, Colbert was responsible for Boeing's supply chain and parts distribution, aftermarket engineering, aircraft modifications and maintenance.
He previously served as chief information officer.
In his new position Colbert will oversee the high-profile $26 billion defence and space arm. "[He] has consistently brought technical excellence and strong and innovative leadership to every position he has held," says Boeing chief executive Dave Calhoun.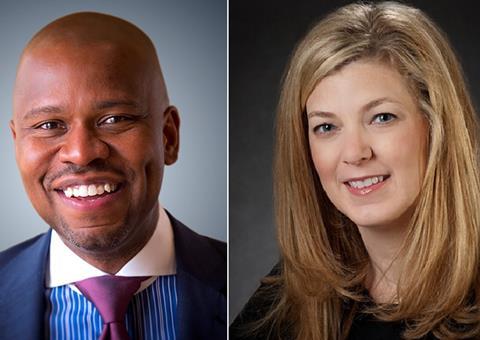 Succeeding Colbert at Global Services will be Commercial Airplanes chief financial officer Stephanie Pope.
Pope had previously been the finance head at Global Services before moving to the commercial aircraft arm, and will return to lead the $16 billion division.
"Given her significant experience in all aspects of Boeing Global Services, [Pope's] deep understanding of the global services portfolio since its inception and the needs of [its] customers will help accelerate this meaningful business," says Calhoun.
Both Pope and Colbert will take up their new roles on 1 April.
Leanne Caret, who has worked for Boeing since 1988, will step down later this year. She will, in the meantime, serve as executive vice-president and senior adviser to the chief executive.
During her career she has served in roles including president of Global Services and Support, chief financial officer of Defense, Space and Security, vice-president of Vertical Lift, and vice-president of H-47 programmes.