Brunei's defence ministry has signed a contract with Airbus for C295 tactical transports.
The order was signed in Brunei on 2 December, according to the country's defence ministry.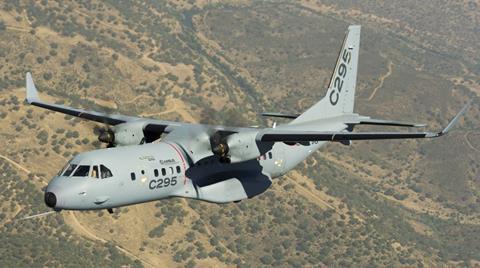 The defence ministry does not state the number of aircraft on order, but says that deliveries to the Royal Brunei Air Force (RBAF) will be made "in two batches".
To be produced in Spain, the aircraft will replace the RBAF's single CN235-100 tactical transport. Cirium fleets data indicates that this aircraft was produced under license by Indonesian Aerospace and is 25.4 years old.
The RBAF will use the C295s for airlift, humanitarian assistance and disaster relief, as well as search and rescue missions.
According to Cirium, the RBAF operates 20 aircraft. In addition to the single CN235, it has four Pilatus PC-7 trainers, 12 Sikorsky S-70i helicopters, two Bell 206s, and one Bell 214.