Canada has moved closer to the possible acquisition of the Boeing P-8A Poseidon maritime patrol aircraft (MPA) for its Canadian Multi-Mission Aircraft (CMMA) requirement.
"With a view to exploring this option in more detail, Canada has recently submitted a Letter of Request [LOR] through the United States government's Foreign Military Sales programme outlining Canada's requirements and requesting an offer," says the Canadian government Public Services and Procurement agency.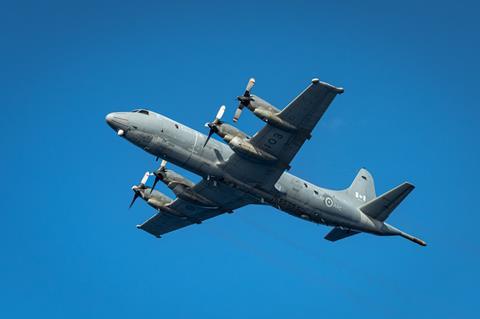 "These requirements include up to 16 P-8A Poseidon aircraft and associated equipment and initial servicing, as well as access to intellectual property and technical data."
Ottawa has been seeking a replacement for its fleet of Lockheed CP-140 Auroras – the local designation for the P-3 Orion. The fleet is set for retirement in 2030.
"Procuring a new fleet is required to ensure Canada's military has the equipment it needs to continue protecting Canadian sovereignty along its coastline," adds the agency.
"Ensuring that the RCAF [Royal Canadian Air Force] are well-equipped and supported, maintaining operational continuity, and seeking best value for Canadians, including through economic benefits for industry and communities from coast to coast to coast, is at the core of Canada's defence procurement strategy.
Boeing, in response to Ottawa's announcement, notes that the P-8A meets all requirements, and that any acquisition will help boost Canada's aerospace industry. It names CAE, GE Aviation Canada, IMP Aerospace & Defence, KF Aerospace, Honeywell Aerospace Canada, Raytheon Canada, and StandardAero as partners on the programme.
"We look forward to working with the US and Canadian governments to finalise this sale under the Foreign Military Sales process," it says.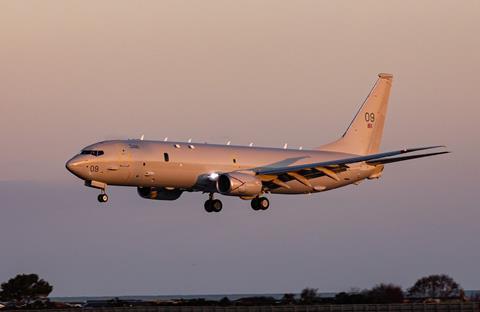 Canada issued a Request for Information for a new MPA in February 2022, and has determined that the P-8A meets all requirements under the CMMA effort. It notes that key partners such as the USA, UK, Australia and New Zealand operate the type, as well as Norway and South Korea. Germany is also obtaining the aircraft.
Adds the agency: "The issuance of a LOR does not commit Canada to purchasing the P-8A Poseidon and the project remains in Options Analysis. The final decision will be based on the capability offered, availability, pricing and benefits to Canadian industry."
Cirium fleets data indicates that the RCAF operates 15 CP-140Ms, with an average age of 42.2 years.