Elbit Systems has been awarded a contract worth $27 million for its role in a project to upgrade the Romanian air force's IAR-99 Standard jet trainers.
The Israeli company announced its receipt of the subcontract from Romanian airframer Avioane Craiova on 14 December.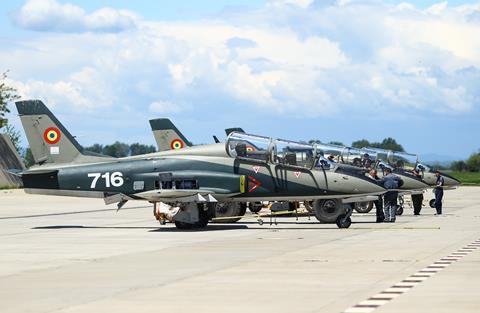 Elbit will supply replacement avionics equipment for the Rolls-Royce Viper-engined type, along with an embedded virtual avionics system. It also will support the integration of "close air support and air-to-air [training] capabilities" as part of the four-year deal, and deliver integrated logistics support.
Announced in mid-2020 and expected to cost up to $100 million for the modification of 10 aircraft, the IAR-99 upgrade will more effectively support Romania's instruction of pilots for its Lockheed Martin F-16 fighters.