The US Air Force has formally named its F-15EX fighter the "Eagle II", as it prepares to launch test and evaluation work on the new platform at Eglin AFB in Florida.
"Undefeated in aerial combat, the F-15 Eagle epitomised air superiority in the minds of our enemies, allies, and the American people for over 45 years, but it was not meant to fly forever," Lieutenant General Duke Richardson, office of the assistant secretary of the air force for acquisition, technology, and logistics military deputy said on 7 April.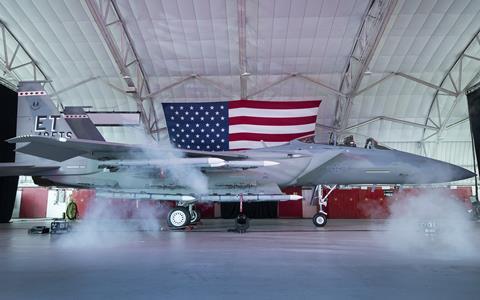 "We heard the demand signal from our warfighters. We've responded boldly and decisively, with a proven platform that's modernised and optimised to maintain air superiority now and into the future."
According to the USAF, "The official role of the EX is to meet capacity requirements while bringing diverse technology ensuring the platform's relevance for decades to come."
The service says it is "set to begin test and evaluation efforts", with the activity to involve its 85th Test and Evaluation and 40th Flight Test squadrons.
Being acquired to replace aged F-15C/Ds, the Eagle II fleet is expected to reach up to 144 aircraft, the first eight of which were ordered last year. "The goal is to increase the F-15 fleet fighter readiness," the air force says.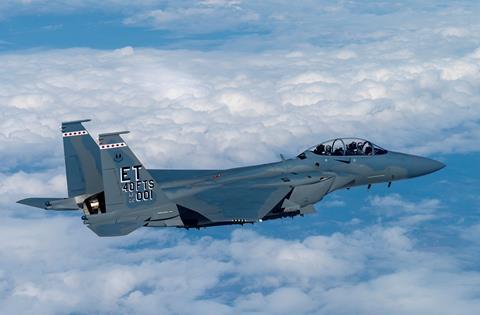 Following the completion of test and evaluation work, a first training unit will be established at Kingsley Field Air National Guard base in Oregon in 2024. Once operational, the type will perform "critical homeland defence alert missions".