India's Advanced Medium Combat Aircraft (AMCA) programme has reached the critical design phase, even as preliminary design of the navy's Twin Engine Deck Based Fighter (TEDBF) is underway.
Speaking to FlightGlobal at Aero India 2023, Girish Deodhare, head of the Aeronautical Development Agency, says the AMCA will be ready for service in 2032, adding that an optionally manned variant is also being considered.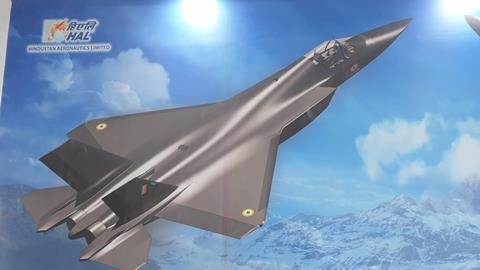 The AMCA and TEDBF feature radically different layouts. The AMCA incorporates more low observable features, with a twin-tail design and internal weapons bay. It will also have more powerful engines.
The TEDBF features a conventional delta wing configuration with canards and a horizontal tail, and will be powered by two GE Aerospace F414 INS6 engines. Both will have fly-by-wire controls, but only the AMCA will have a side-stick control column.
Deodhare adds that development of the indigenous 'Uttam' active electronically scanned array radar is progressing well, and there is no question of imported radars being considered for either programme.
A modified variant of the indigenously developed 'Astra' beyond-visual-range air-to-air missile will be incorporated in the AMCA's internal weapons bay, in addition to other indigenous weapons.
GE has emerged as a major beneficiary of India's indigenous fighter ambitions, and will ultimately supply nearly 400 engines across the Tejas Mk1, Tejas Mk1A, Light Combat Aircraft Mk2 and TEDBF programmes.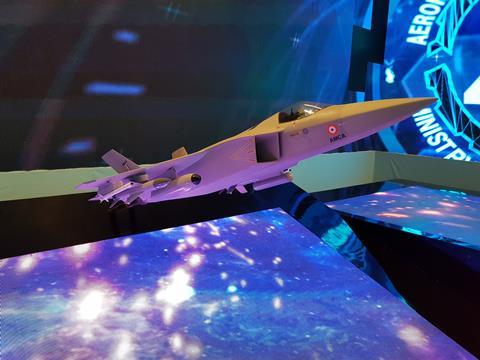 Separately, the air force has shared its Preliminary Staff Qualitative Requirements for the AMCA programme.
The Indian air force has plans to induct 108 aircraft, sufficient for six squadrons, from 2035. The Indian navy is looking to acquire approximately 45 aircraft by 2040.