Korea Aerospace Industries (KAI) has sold two additional T-50TH advanced jet trainers to Thailand, and entered a deal with Boeing for upgrades to Seoul's four E-737 airborne early warning and control (AEW&C) aircraft.
The value of the two-aircraft Thailand deal is W90 billion ($78 million), says KAI in a stock exchange filing. The two additional T-50THs will be delivered by 30 November 2023, and the package includes follow-up support.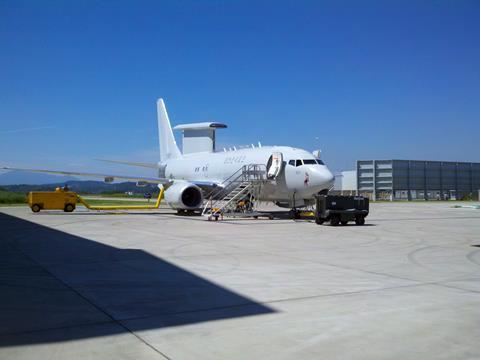 According to Cirium fleets data, Bangkok has 12 in-service T-50THs, and the new acquisition will push this to 14.
The Thailand T-50TH news follows another recent export success to Indonesia, which recently signed a W274 billion deal for six additional T-50is, which will bring its fleet to 21.
Separately, KAI posted on Facebook that it has entered a deal with Boeing to upgrade the Republic of Korea Air Force's fleet of four Peace Eye E-737 AEW&C aircraft.
According to KAI, E-737 work is valued at W18 billion, with the work to be completed by 2025. A key focus will be improving interoperability between South Korean and US forces.
"We're proud to continue supporting the Republic of Korea Air Force in sustainment of their existing fleet of four AEW&C, or 'Peace Eye', aircraft," says Boeing. "Boeing will partner with Korea Aerospace Industries to perform modifications to this fleet for the aircraft to be able to utilise new Link-16 and Mode-5 capabilities."
Based on the 737-700 airframe, the average age of Seoul's Peace Eye jets is 11.7 years.
Corrected: A previous version of this story incorrectly stated the value of the contract with Boeing in the sixth paragraph.