South Korea's Defense Acquisition Program Administration (DAPA) will conduct flight tests with the radar designed for the developmental Korea Aerospace Industries (KAI) KF-21 fighter.
The work sees the new radar mounted on a Boeing 737 test aircraft, says DAPA. Over a total of 50 flights, 62 items will be tested.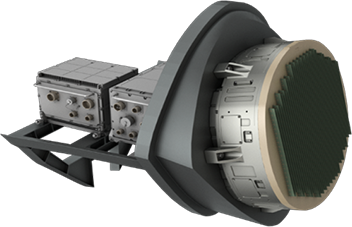 It adds that modes such as air-to-air and synthetic aperture radar will be examined.
"The performance of the KF-21 AESA radar will be more stable through a domestic flight test using a test aircraft," says Noh Ji-Man, acting deputy head of DAPA's Korean Fighter Projects Division.
"We will make sure that the KF-21 AESA radar is successfully developed through continuous and close cooperation with relevant organisations such as the National Defense Science Research Institute and the [Republic of Korea] Air Force."
The KF-21's AESA radar was developed locally, with Hanwha Systems providing the hardware and LIG Nex1 the software.
This marks the second flight campaign for the radar, which was unveiled in August 2020. In April 2019, airborne tests of the KF-X's AESA hardware systems, including the transmit-receive antenna and the power supply unit, took place in South Africa attended by KF-21 developers from the Korea's Agency for Defense Development, Hanwha and KAI.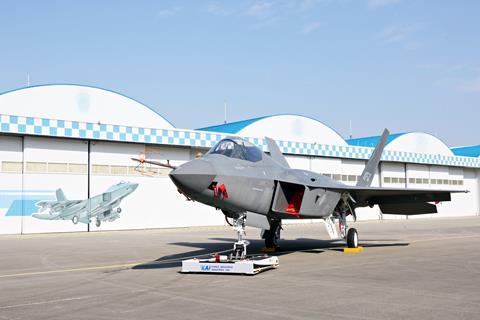 Though DAPA does not provide details of the specific 737 involved in the work, it appears to be a 737-500 bearing the registration ZS-TFJ (MSN 26541), and operated by South Africa's Aircraft Instrument and Electronics.
Cirium fleets data suggest that ZS-TFJ is the only 737 registered for experimental work in South Africa. Moreover, flight tracking sites show that it arrived at Seoul Incheon on 6 March, having flown from Pretoria via Johannesburg, Port Louis, Hambantota, and Da Nang.
Seoul aims for the KF-21 to conduct its first flight in 2022, with service entry in 2026. Powered by two GE Aviation F414s, the KF-21/IF-X is a joint programme between South Korea and Indonesia.
Seoul is expected to take 150 examples, and Jakarta 50. KAI also has ambitions to pitch the type on the international fighter market.