France's Safran Aircraft Engines and its German partner MTU are ready to kick off early research and technology activities to support the development of a new powerplant which will equip the future combat aircraft being developed by the two countries along with Spain.
Building on a letter of intent signed by the two companies in February, the "industrial agreement" ratified by the pair in early December clarifies the role of each partner in the engine development for the New Generation Fighter (NGF).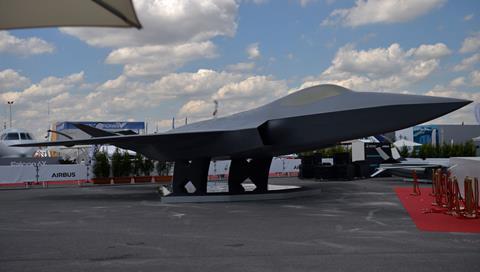 Under the "eye-level" partnership – which is designed to ensure transparency – Safran will take the lead in engine design and integration, while MTU will be responsible for support activities.
Initial "Phase 1A" research and technology activities will be led by Safran as prime contractor, with MTU as its main partner, says the French company.
In addition, by the end of 2021, the pair will have set up a new joint-venture company to manage the development, production and after-sales support for the new engine. However, it is too early to say where that entity will be based or what it will be called, says Safran.
The Phase 1A effort is due to last around 18 months and is designed to identify the technologies which will be pursued by the programme.
Three further stages are envisaged: development and maturation of the new technologies required for the new engine; development of a demonstrator; and development of the new engine itself.
No timeline has been set for this process, but Airbus Defence & Space and Dassault – the airframe partners for the NGF programme – have previously given a first-flight target of 2026.
Safran says that the propulsion partners want to establish "an integrated development approach" with the airframers, given that the architectures of the aircraft and powerplant "are closely interrelated".
While Madrid has selected Indra as its industrial champion on the programme, it is unclear if there will be similar Spanish involvement in the engine development.
The NGF is designed to replace the Dassault Rafales and Eurofighter Typhoons operated by the nations from 2040.