South Korea will make a third attempt to obtain a basic flight training helicopter under its long-running TH-X requirement.
The country's Defense Acquisition Program Administration (DAPA) will issue a new request for proposals on 18 December, inviting manufacturers to bid for the deal.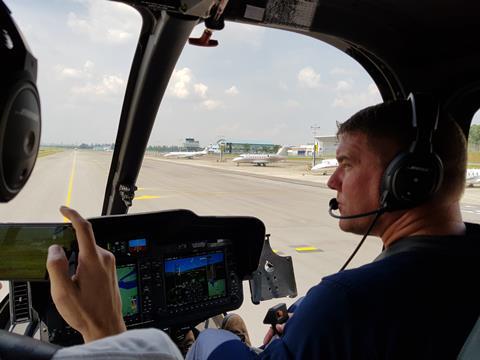 The budget for the procurement is W105 billion ($97 million). The helicopters will be acquired under a commercial sale framework, with bids due by 5 February 2021.
FlightGlobal understands that the deal is for 41 light helicopters, which will be used to train pilots for the army and navy.
Two prior TH-X bidding exercises, in 2015 and 2018, fell through owing to technical reasons, says DAPA. In 2018, media reports stated that the second acquisition fell through owing to cost concerns.
DAPA adds that the requirement has gained urgency owing to the ageing MD Helicopters MD500 fleet, which is used for training.
Bell confirms that it will pitch the Bell 505 for the requirement. Leonardo Helicopters, which previously pitched the SW-4, declined to comment.
Airbus Helicopters had this to say about the tender: "Airbus is aware of the Notice for Tender released by the Defense Acquisition Programme Acquisition, for basic flight training helicopters for the Korean Army and Navy. We look forward to studying the RFP and reviewing our options, to assess how we can best support the customer's requirements."
Updated with comment from Airbus Helicopters