Taiwan has confirmed that the US Foreign Military Sale of 66 Lockheed Martin F-16Vs to the Republic of China Air Force (ROCAF) is in the implementation stage, after both sides signed the letter of offer and acceptance (LOA).
Ministry of National Defense (MND) spokesperson Major General Shih Shun-wen announced on Saturday 21 December that the LOA for an arms package consisting of the F-16Vs, main battle tanks and anti-tank missiles was signed by both parties a week earlier on December 13.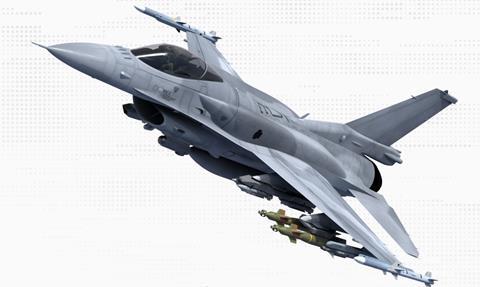 The Trump administration first approved the F-16V sale in August 2019 and this was subsequently cleared by Congress. In November, Taiwan's Parliament agreed to the NT$247.23 billion (US$8.1 billion) budget, allowing the MND to sign the agreement.
The delivery schedule for the program, internally named 'Phoenix Soaring', calls for the first two F-16Vs – a single-seater and twin-seater – to be delivered by 2023 for initial testing, while the last of the 66 aircraft are expected to be received by 2026. According to local media, 56 of the aircraft will be single-seaters, with the remaining 10 twin-seaters.
The ROCAF intends to station the F-16Vs at Chihhang AFB in Taitung, currently home to the 7th Flight Training Wing (FTW) which flies the F-5E/F Tiger II in the lead-in fighter training role. The F-5's will be replaced by the indigenous T-5 'Brave Eagle' Advanced Jet Trainer in the next decade.
Separately, Taiwan's Aerospace Industrial Development Corporation (AIDC) signed a memorandum of understanding with Lockheed Martin on December 17 in Taichung to enhance local capacity for the servicing and upgrade of the F-16, together with the establishment of a maintenance hub.
Under the 'Phoenix Rising' program, the ROCAF's current fleet of 142 F-16A/Bs are being upgraded to the F-16V standard at AIDC's Shalu Complex in Taichung.