German propulsion specialist MTU believes it can cope with any Airbus narrowbody production rate increase next year without needing additional investment.
Reiner Winkler, MTU chief executive, said on a third-quarter earnings call today that the company was "well prepared" for any potential output rise in 2021.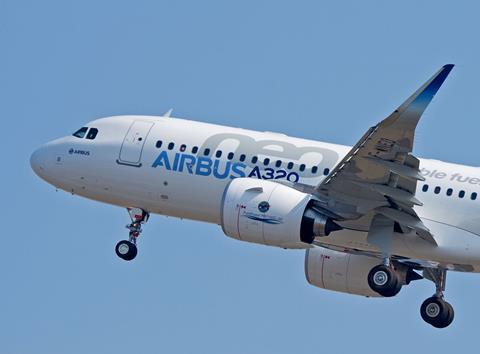 Airbus is currently building 40 A320-family jets per month, a sharp reduction on pre-pandemic levels, but has begun checking supplier readiness for any possible future increase from the second half of next year.
"We are coming from a rate above 60 down to around 40 actually, so there's enough flexibility in the system with no additional capex or working capital pressure from that," Winkler says.
MTU is a risk-sharing supplier in the Pratt & Whitney PW1100G engine, which is an option on A320neo-family aircraft.
Although defence sector work has remained strong in 2020, the collapse in commercial aircraft deliveries this year, plus lower maintenance and spare part work thanks to low utilisation levels, has dragged down MTU's profit and revenue.
For the nine months to end-September, MTU's revenue slid to €2.95 billion ($3.44 billion), from €3.4 billion in the same period a year earlier. Operating profit tumbled to €310 million, down from €557 million. Adjusted net income stood at €219 million, falling from €391 million in the first nine months of 2019.
Although the overall market remains "challenging", says Winkler, in the absence of belly-hold capacity the continued strong demand for dedicated freighter aircraft has meant an uptick in required engine maintenance to support that fleet.
MTU's aftermarket business sees "ongoing strong demand from freighter airlines, while commercial demand remains under pressure", he says.
Peter Kameritsch, chief financial officer, stresses that the trend will continue "as long as widebody [passenger] aircraft don't fly or are grounded widely".
MTU is forecasting full-year revenues in the range of €4-4.2 billion, with the commercial OEM and spares businesses falling by over 20% year on year.