Rolls-Royce is expecting widebody engine flying hours to recover to around 70% of last year's levels during 2021, while engine deliveries will remain depressed.
It forecasts a 55% overall decline in engine flying hours for widebody aircraft over the course of this year, after a 50% drop in the first half – including a 75% slump in the second quarter and a "low point" of 80% in April.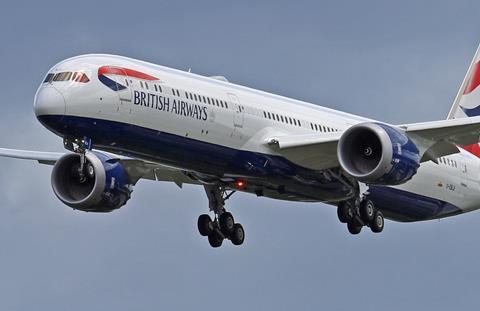 "We have seen early signs of recovery with a marginal improvement in May and June, led by an increase in flights in China, Asia-Pacific and the Middle East," says the powerplant manufacturer.
It is expecting further gradual uptake of long-haul routes during the fourth quarter, subject to easing of crisis travel restrictions.
But engine deliveries are likely to remain "subdued" this year and next, says the company.
Rolls-Royce delivered 130 large civil aircraft engines over the first six months of 2020, and is continuing to plan for 250 deliveries for the full year, following production cuts from the major airframers.
Some 8,000 jobs are being shed from the company's civil aerospace division, which is having to absorb the main impact of the crisis.
Rolls-Royce puts its free-cash outflow for the first half at £3 billion, reflecting a £1.1 billion reduction in engine flying-hour receipts and engine deliveries.
But it expects to reduce its cash consumption "significantly" over the next few months, to a full-year free cash outflow of £4 billion.
"This reflects an unwind of inventory in the second half, along with a gradual improvement in engine flying-hour receipts," it says, combined with "acceleration" of cash savings.
Rolls-Royce says it has reinforced its liquidity to address the near-term cashflow pressure.
But it also states that it is reviewing "options" to strengthen the balance sheet further, without detailing the nature of these options.
"We will take the lessons of how we have dealt with this unprecedented challenge with us and position ourselves to emerge as an even stronger company in the future," says chief executive Warren East.
Rolls-Royce is taking a £1.45 billion charge, to be spread over seven years, to account for a forecast shortfall of US dollar-denominated cash receipts compared with its hedged position.
It is closing out hedges that are no longer required, as a "financially prudent" measure to mitigate risks, reducing the hedge book from $37 billion to $27 billion.
Rolls-Royce states that its cash balance at the end of June stood at £4.2 billion, and it has liquidity of £8.1 billion including undrawn credit and loan facilities.
It has delivered savings of around £300 million over the first half through one-off actions relating to discretionary expenditure, and expects these savings to increase over the second half to around £1 billion for the year.