Aircraft lessor AerCap has signed for another five Boeing 787-9s at the Farnborough air show today.
The fresh commitment takes to 125 the number of Dreamliners AerCap has, either owned or on order.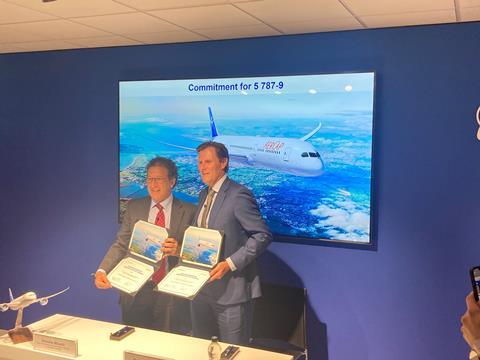 AerCap chief commercial officer Peter Anderson says "AerCap is the world's largest 787 customer and we are very pleased to strengthen that position with this order for five additional aircraft.
"This transaction is in line with our portfolio strategy of investing in the most in-demand new technology assets and will help us continue to support our airline customers meet their sustainability commitments."
The lessor has not made an engine selection yet. It has ordered both Rolls-Royce Trent 1000 and General Electric GENX engines for its existing 787s.