Qatar Airways has ordered 25 Boeing 737 Max 10 and taken options to purchase a further 25 of the jets, throwing more momentum behind the largest variant of the narrowbody family.
The order follows an announcement in January that the Gulf airline had signed a memorandum of understanding with Boeing to acquire the 737 Max on the back of Airbus's cancellation of a deal for 50 A321neos. However, earlier this week Qatar Airways chief Akbar Al Baker revealed that the agreement had since lapsed.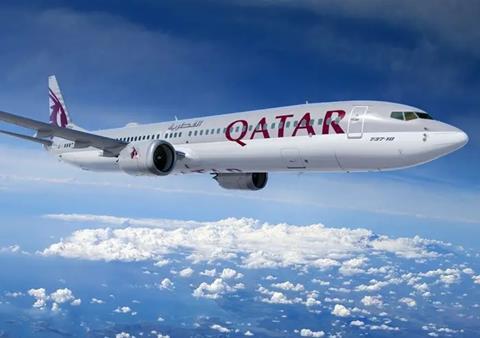 Boeing and Qatar disclosed the deal at the Farnborough air show on 21 July. The companies did not say when Boeing will deliver the first of the 25 jets.
"This order for the Max 10 reinforces the value of the family," says Boeing senior vice-president of commercial sales and marketing Ihssane Mounir.
The 737 Max 10 remains in certification testing, with Boeing saying it plans to deliver the first of the variant in 2023.
But the company faces uncertainty about certification due to a pending regulatory requirement, set to take effect in December, which mandates newly certificated aircraft to have a modern pilot alerting system – something the Max 10 lacks.