Boeing has won three Foreign Military Sales contracts from the US Air Force (USAF) for training services, aircraft support and spare parts for F-15QA fighters ordered by the Qatar Emiri Air Force.
Qatar signed a $12 billion deal for 36 examples of the combat aircraft in 2017. Boeing plans to deliver the first F-15QAs in 2021.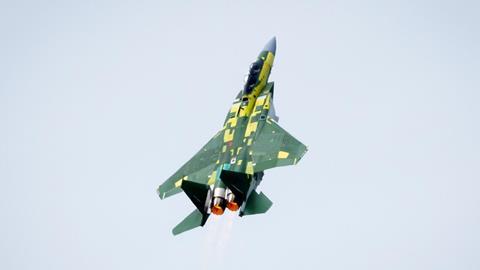 The first contract awarded is to support Qatar's air force with F-15QA programme management, maintenance and air crew training. The contract was awarded in 2019, but was not previously announced, says Boeing. That five-year award is worth $240 million.
The company says it also received a separate not-to-exceed $68 million contract to provide maintenance and logistics support to Doha during pre-delivery training for the F-15QA aircraft, which is scheduled to start in early 2021.
"The [air force] will send pilots and weapon system operators to the US, where the aircrews will learn how to independently operate the F-15QA ahead of receiving their new aircraft," says Boeing of the pre-delivery training contract. "Training will include in-person instruction, simulation events and flying operations and will be held near Boeing's F-15 production facility in the US through mid-2021."
The F-15 is manufactured at Boeing Defense's facilities in St Louis, Missouri.
After aircraft are delivered, Boeing will establish and run an aircrew and maintenance training centre at Al Udeid air base in Qatar, which will be operated through 2024.
Lastly, Boeing won a third contract in November worth more than $500 million to provide in-country spare parts and logistics support for the F-15QA after the aircraft are delivered to Qatar.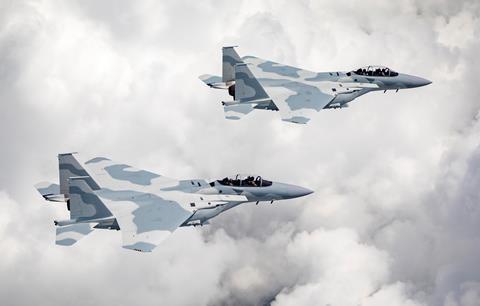 Boeing touts that the QA variant comes with nine weapons stations – two more than its predecessor – the "world's fastest mission computer" and an active electronically scanned array radar, among other improvements.
The USAF also plans to receive as many as 144 examples of its own version of the QA, called the F-15EX. The first operational squadron of those fighters is scheduled to come online in 2023.