Until the Royal Canadian Air Force makes a decision on its next-generation fighter aircraft, it will have to rely on its ageing fleet of classic Boeing F/A-18A Hornets; a type known in Canada as the CF-18.
To keep those fighters relevant for air-to-air combat in the 21st Century, Ottawa has requested and was approved by the US Department of State to buy 50 examples of the Raytheon AIM-9X Block II Sidewinder missile, the US Defense Security Cooperation Agency (DSCA) said on 16 June.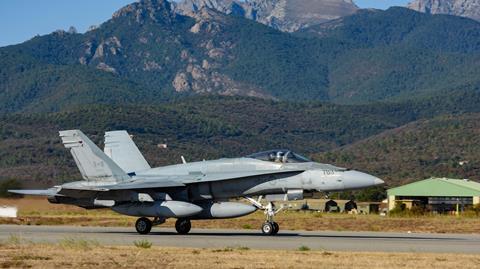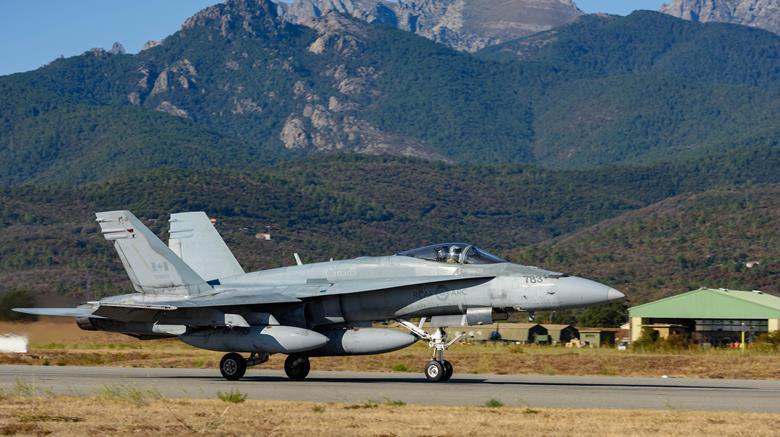 As part of the Hornet Extension Programme, Canada has been approved to purchase the air-to-air missiles, plus related equipment, and additional CF-18 upgrades for $832 million. The package also includes 10 Sidewinder training missiles, 38 Raytheon APG-79(V)4 active electronically scanned array radar units, 20 Raytheon Joint Standoff Weapons, and the installation of an Automated Ground Collision Avoidance System on an unspecified number of CF-18s, among other items.
"This sale will provide Canada a two-squadron bridge of enhanced F/A-18A aircraft to continue meeting NORAD [North American Aerospace Defense Command] and NATO commitments while it gradually introduces new advanced aircraft via the Future Fighter Capability [Project] between 2025 and 2035," the DSCA says.
Canada is hosting the Future Fighter Capability Project to pick an advanced type to replace its CF-18 Hornets. The country wants to buy 88 fighters. Boeing is offering the F/A-18E/F Super Hornet, Lockheed Martin the F-35, and Saab the Gripen E.
A contract for the new fighter is anticipated in 2022, with the first aircraft expected to be delivered by 2025, the air force has said.
Canada plays a critical role in NORAD, a joint airspace warning and protection partnership between Ottawa and Washington DC. The country's northern location means it is well positioned to detect and intercept missiles, fighters and bombers flying over the top of the world should there ever be a Russian attack on North America.