Airbus Defence & Space has secured new orders for its C295 twin-turboprop from the Czech Republic and Ireland, with the year-end business further bolstering its backlog for the utility and special-mission type.
Prague on 16 December signed for two new C295s, and also committed to an upgrade programme for its in-service fleet of four examples. The Czech air force will receive its new, winglet-equipped medium transports by mid-2021, Airbus says.
Valuing the two-aircraft procurement at CZK2.34 billion ($102 million) including spare parts and in-service support, the Czech defence ministry says the fleet expansion will enable it to retire two obsolete Yakovlev Yak-40s during 2020. Cirium fleets data shows these assets as aged at 40 and 41 years, and employed for VIP and government transport duties.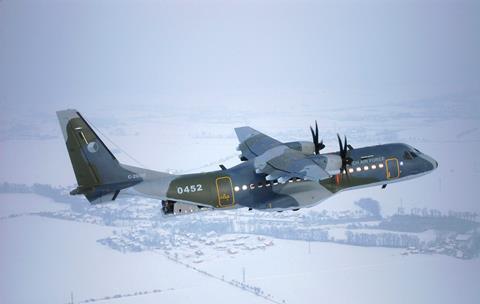 Modernisation work to be performed on the Czech air force's current C295s – fielded from 2010 – will bring them to the same operating standard as the new platforms, the nation's defence ministry says. Updates will include enhanced communication, navigation and avionics equipment, plus the addition of a satellite communications capability. The activity is due for completion during 2021, and valued at CZK436 million.
Ireland, meanwhile, is also to acquire two C295s, as replacements for its CASA-built CN235 maritime patrol aircraft, which entered use in 1994.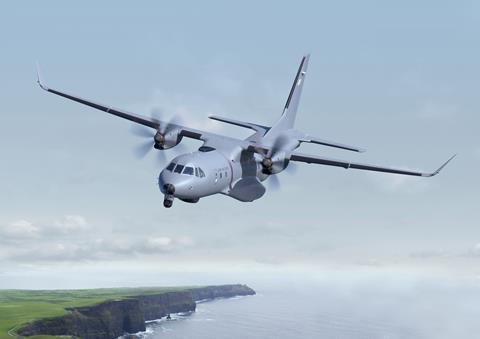 The Irish Air Corps is scheduled to take delivery of its new assets in 2023, the nation's defence ministry says. They will be configured with Airbus's Fully Integrated Tactical System mission equipment, and optimised for maritime surveillance and fisheries protection tasks. Additional duties will include personnel and equipment transport, medical evacuation and search and rescue, it adds.
"This investment is an indication of the government's commitment to ensuring that all branches of the defence forces continue to retain a range of flexible conventional military capabilities in order to meet the roles assigned," says minister with responsibility for defence Paul Kehoe. The acquisition is valued at almost €222 million ($247 million), including contributions from the EU's European Maritime and Fisheries Fund.
Dublin's aircraft will also feature Collins Aerospace Pro Line Fusion avionics; equipment first installed on the C295 in support of the Royal Canadian Air Force's future fixed-wing search and rescue aircraft fleet.
Confirmation of the new deals came less than one week after Airbus had also announced the sale of a lone C295 to new customer Burkina Faso.
The company says it has to date secured orders for a total of 214 Pratt & Whitney Canada PW127-engined C295s from a combined 33 nations.