An Air National Guard F-16 recently received the fleet's first active electronically scanned array (AESA) radar at Joint Base Andrews in Maryland.
The US Air Force (USAF) installed the Northrop Grumman-made AN/APG-83 SABR radar on an undisclosed recent date, says Northrop Grumman on 9 January. The recipient aircraft will be used as part of the service's effort to declare initial operational capability of the AESA radars on the Air National Guard's F-16 fleet.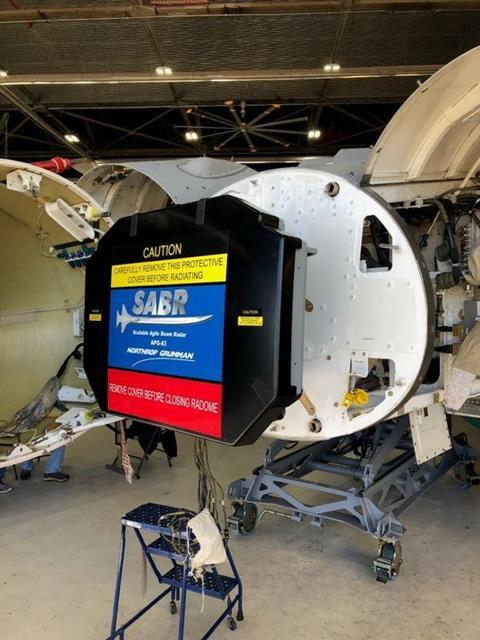 Lockheed Martin F-16 fighters flown by the Air National Guard are normally stationed within the USA and are used to protect US airspace, though sometimes the aircraft are called up to support overseas missions.
AESA radar is an improvement upon the Air National Guard F-16's mechanically scanned radar. Because AESA radar can be pointed electronically, instead of being swiveled mechanically, pilots can detect, track and identify a greater number of targets quicker and at longer ranges, says manufacturer Northrop Grumman.
The ability to detect an enemy aircraft faster would allow an F-16 pilot to fire a missile quicker, beating the adversary to the punch.
Typically, the Air National Guard is last to receive high-technology upgrades as the USA's distance from potential adversaries has caused military leaders to perceive threats to the homeland as less serious.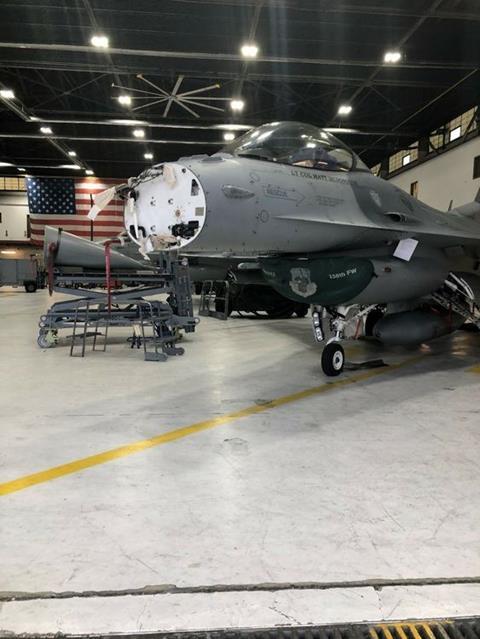 However, in September 2019, the service received its first Lockheed Martin F-35A Lightning II stealth fighters at Vermont Air National Guard Base in Burlington. The air guard received the next-generation aircraft relatively early in the F-35's programme life, compared to its history of acquiring past aircraft.
The stealth fighters and AESA radar upgrades represent significant upgrades for the Air National Guard, capabilities akin to those possessed by frontline USAF and US Navy aircraft stationed in more dangerous parts of the world.