GE Aviation delivered in May the first F414-400K engine for Korea Aerospace Industries' (KAI's) KF-X aircraft, an in-development fifth-generation fighter for the South Korean air force.
Flight tests on the twin-engined KF-X are planned to start in 2023, with the development programme scheduled to be finished in 2026. As part of the development programme, GE is to deliver 15 F414 flight-test engines for six prototype fighters by 2021, the company says.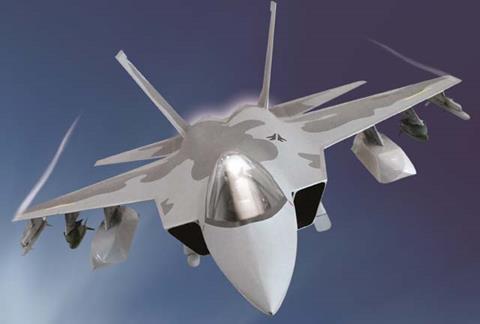 Seoul wants the KF-X to replace its air force's ageing McDonnell Douglas F-4D/E Phantom II and Northrop F-5E/F Tiger II fighter fleets. It plans to order 120 examples of the stealth aircraft, with GE supplying 240 production examples of the F414, plus an undisclosed number of spares.
"GE's F414 engine went into service in 1998 and has flown more than 4.6 million flight hours, with more than 1,750 engines delivered," says GE. "In addition to the KF-X, the F414 powers Boeing's F/A-18E/F Super Hornet and EA-18G Growler, Saab's JAS 39E/F Gripen, India's Tejas Mark 2, and Lockheed Martin and NASA's X-59 Quiet Supersonic Transport."
GE also supplies the F404 engine for the KAI T-50 Golden Eagle advanced jet trainer.