The sixth-generation fighter under development by Italy, Japan and the UK will be capable of close integration with the militaries of other NATO partners, including the USA.
"Future interoperability with the United States, with NATO and with our partners across Europe, the Indo-Pacific and globally… is reflected in the name we have chosen for our programme," says a joint statement from London, Tokyo and Rome.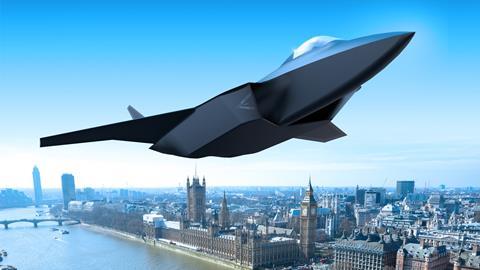 Those partners on 8 December revealed development of the fighter under a programme called the Global Combat Air Programme (GCAP). It aims deliver a next-generation aircraft by 2035.
The governments say the aircraft will be designed "with our allies and partners at its very heart".
"We share ambition for this aircraft to be the centrepiece of a wider combat air system that will function across multiple domains," they add.
The GCAP effort will combine two existing sixth-generation fighter development programmes: Japan's Mitsubishi F-X and the BAE Systems Tempest, a joint effort of the UK and Italy.
The aircraft will ultimately replace the Royal Air Force's (RAF's) Eurofighter Typhoons, according to the UK government.
Downing Street says it anticipates more "like-minded countries" will buy into the GCAP effort, which Prime Minister Rishi Sunak's office notes will produce an aircraft "expected to be compatible with other NATO partners' fighter jets".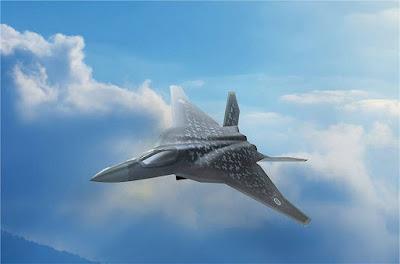 Washington says it supports the fighter development partnership by the three countries, all of whom have treaty alliances with USA.
"The United States supports Japan's security and defence cooperation with like-minded allies and partners, including with the [UK] and Italy," the US Department of Defense (DoD) said on 9 December.
The Pentagon also notes it is pursuing its own joint development efforts with Japan, including "discussions on autonomous systems capabilities", which the DoD says could "complement" Japan's next fighter programme.
The US Air Force (USAF) has its own sixth-generation fighter-development initiative, which the service calls Next Generation Air Dominance (NGAD), though little is known about the secretive programme.
The recently unveiled Northrop Grumman B-21 stealth bomber, which was built for the USAF, is described by Northrop as "the world's first sixth-generation aircraft".
The RAF is also a partner in the US-led Lockheed Martin F-35 fifth-generation strike fighter.
Much like the USA's NGAD effort, which US defence officials describe as a "family of systems" rather than a stand-alone aircraft programme, the UK says its ambition for GCAP is "a next-generation jet enhanced by a network of capabilities such as uncrewed aircraft, advanced sensors, cutting-edge weapons and innovative data systems".
The UK government adds it will assess the country's own need for additional capabilities, including weapons and uncrewed air vehicles.
The development phase of GCAP will launch in 2025, according to Downing Street. Ahead of the development phase, the partners will also agree the cost-sharing arrangements based on a joint assessment of costs and national budgets, Sunak says.