Alaska Air Cargo plans to boost its fleet supporting the state of Alaska in 2023 by converting two Boeing 737-800s into freighters, with the first jet expected to start hauling cargo this summer.
The cargo arm of Seattle-based Alaska Airlines said in a March newsletter to customers that the second 737-800F will be delivered before the end of the year, and it is preparing for the freighters by adding ground support equipment, pouring new parking pads and increasing its container capacity.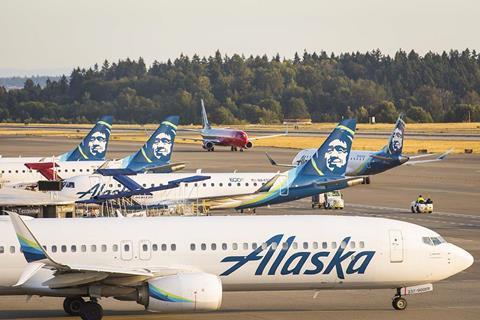 "With our improved infrastructure, we will be ready to put this new capacity to work… as soon as the first new freighter arrives this summer, and the additional capacity will improve both reliability and redundancy for our service in the state of Alaska," the carrier says.
Alaska Air Cargo currently operates three 737-700Fs.
The airline's belly cargo capacity – cargo space in the bellies of its passenger jets – is increasing across its network as it accepts delivery of a new 737 Max 9 "almost every week", the airline says. The new jets have greater cargo capacity, offering "higher fuel efficiency, longer ranges and more payload than the older aircraft in our fleet".
The carrier says it is adding routes "to meet demand in regions like California". It is expanding station hours in San Jose and planning new routes between San Francisco and Anchorage (launching in May) and between San Diego and both Washington-Dulles airport and Eugene, Oregon (starting in June).
As the fifth-largest carrier in the USA, Alaska says it operates some 1,200 daily flights with a fleet exceeding 300 aircraft, providing shipping options to more than 100 destinations across North America.