British Airways finally receives its first Boeing 787-10 months later than planned.
British Airways has taken delivery of its first Boeing 787-10, almost six months later than originally scheduled.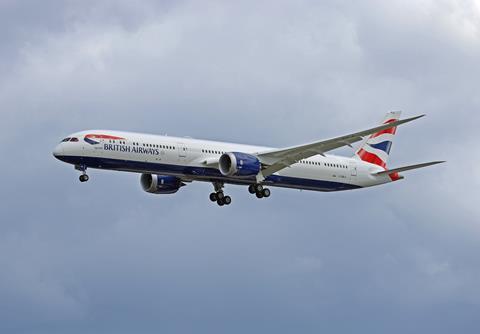 The airline has orders for 12 of the stretched variant and had originally been expecting to receive the first -10 in January. The initial aircraft (G-ZBLA) made its first flight from Boeing's Charleston, South Carolina plant in January and FlightGlobal understands that several delivery targets were missed. The aircraft was finally ferried to BA's London Heathrow base overnight on 27-28 June, arriving at around 11:45.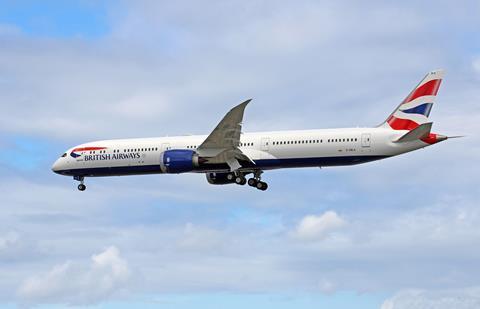 The airline is configuring its Rolls-Royce Trent 1000-powered 787-10s with 256 seats in four classes. The cabin layout comprises eight seats in first class, a 48-seat business cabin, 35 seats in premium economy and 165 in economy. In November last year, BA stated the twinjet's initial route would be between London and Atlanta. BA declines to provide any details the latest plan for the variant's service debut.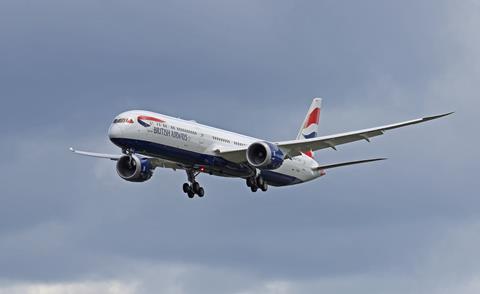 The original schedule called for six 787-10s to be delivered during 2020, although the current plan in the wake of the delivery delay and any possible impact from the coronavirus crisis, is not confirmed. This largest variant of the 787 joins BA's existing fleet of 30 787-8/9s, which includes 12 -8s and 18 -9s. It is the third 787 operator to have all three variants in service, the others being All Nippon Airways and United Airlines.