Virgin Atlantic has abruptly retired its three remaining Airbus A340-600s in the wake of the collapse in passenger traffic caused by the coronavirus outbreak.
The move brings to an end almost three decades of operations of Airbus's four-engined widebody, which began in 1993 with the smaller A340-300.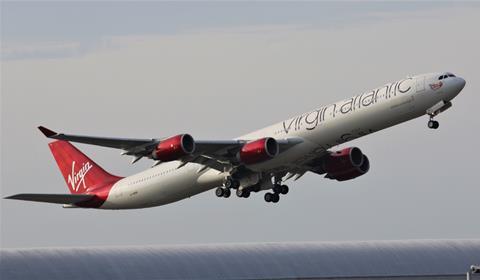 The airline was the launch operator for the Rolls-Royce Trent 500-powered -600 (above), taking delivery of first example in mid-2002 - which it famously marketed with the slogan "4 Engines 4 Long Haul". The fleet peaked at 19 aircraft between 2007 and 2010, according to Cirium fleets data.
Virgin's fleet of the CFM International CFM56-powered A340-300 expanded to six aircraft from 1997. That fleet gradually declined as the -600s arrived, with the last aircraft divested in 2010.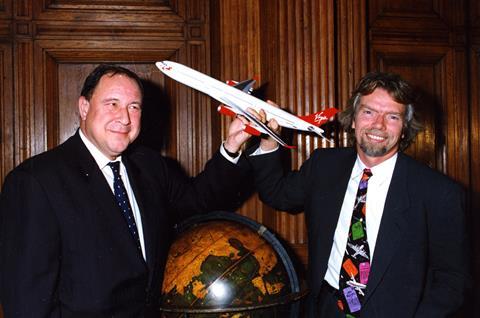 The -600s replaced Virgin's older Boeing 747s, but were themselves succeeded by the arrival of new widebody twinjets – 787s and A330s.
However, the UK airline slowed the retirement of the A340-600 amid the disruption to its 787 fleet caused by issues with their Trent 1000 engines. FlightGlobal understands that prior to the coronavirus crisis, the airline had planned to retain its last A340s until the end of the 2020 summer season in October.
By 2019, the -600 fleet had declined to three aircraft. Cirium shows that Virgin's three remaining A340-600s (G-VFIT, G-VWIN and G-VNAP) were put into storage in early March. Virgin declines to comment on the retirement of the type, saying it is "unable to confirm anything at present".