Delta Air Lines has extended through the end of April its ban on selling middle seats on its flights to give customers the additional "peace of mind" that comes with fewer passengers and the perceived lower risk of getting infected with the coronavirus.
During an earnings call on 14 January – at which point Delta had not yet decided to extend beyond March the blocking of middle seats – the US airline's chief executive Ed Bastian said: "We're keeping [our customers] at the centre of our recovery.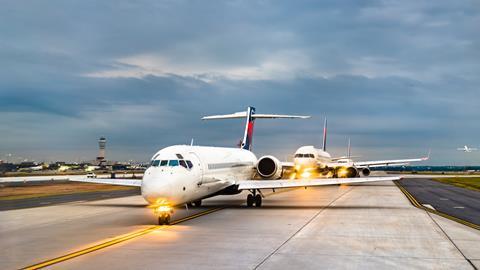 "Our health and safety efforts on being the only major US airline that continues to block middle seats, to partnering with leading names like the Mayo Clinic, Emory Healthcare, Lysol and Purell… to launching the industry's first Covid-tested transatlantic flights with no quarantine on arrival, are all targeted at restoring consumer confidence in travel and reopening borders."
Delta's president Glen Hauenstein said on 14 January that passenger revenue generation during 2020 "outperformed" despite there being less inventory to sell because of the blocking of middle seats. Hauenstein attributes the revenue generation to "customers' willingness to pay a premium for the Delta difference".
The Atlanta-based carrier states in its 8 February announcement on extending the blocking of middle seats that it has "has consistently listened to its customers and prioritised their preferences".
Customer experience chief Bill Lentsch adds: "We'll continue to reassess seat blocking in relation to case transmission and vaccination rates, while bringing back products and services in ways that instill trust in the health and safety of everyone on board."