Eurowings Discover has received its own air operator's certificate and will fly leisure routes as a wholly-owned subsidiary of Lufthansa from late July.
The Lufthansa Group unit was awarded its AOC by the German Federal Aviation Authority on 16 June. It will operate its inaugural flight, from Frankfurt to Mombasa with an onward connection to Zanzibar, on 24 July.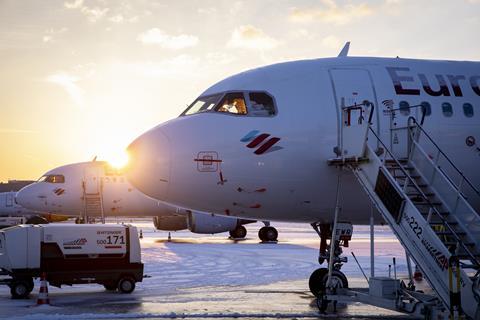 In August, it will add service to Punta Cana in the Dominican Republic and Windhoek in Namibia, followed by flights to Las Vegas and Mauritius in October. Lufthansa Group had previously announced that Eurowings would begin operating a raft of long-haul routes in summer 2022 using "Eurowings Discover" branding.
Now that it has its own AOC, Eurowings Discover will operate short-, medium- and long-haul flights under "its own commercial and operational responsibility", says Lufthansa Group.
The new leisure unit's fleet will consist of 11 aircraft this year, growing to 21 by mid-2022. The aircraft will be a mixture of 10 Airbus A320s and 11 A330s sourced from "the Lufthansa Group fleet pool".
Its winter 2021 long-haul network will include Bridgetown, Montego Bay and Varadero, with short- and medium-haul flights to the Canary Islands, Egypt and Morocco to be added in November.
In the run-up to its inaugural flight in July, Eurowings Discover will operate "selected continental flights" on a wet-lease basis for Lufthansa Group carrier Air Dolomiti.
"We have built an airline in just one year – an ambitious goal that we achieved with great support from the entire Lufthansa Group, a motivated team and in close co-operation with the German Federal Aviation Authority," says Eurowings Discover chief executive Wolfgang Raebiger.
The airline will be the first in Germany to receive an "unlimited permit" under a partial continuing CAMO (airworthiness management organisation), adds Lufthansa Group.