Finnair has reached an agreement with Airbus to defer delivery of its three outstanding A350-900s by around two years.
The Oneworld carrier says the three A350-900s were originally scheduled for delivery from the second quarter of next year through to the second quarter of 2022. Finnair says the new delivery dates are, on average, 24 months later than originally scheduled.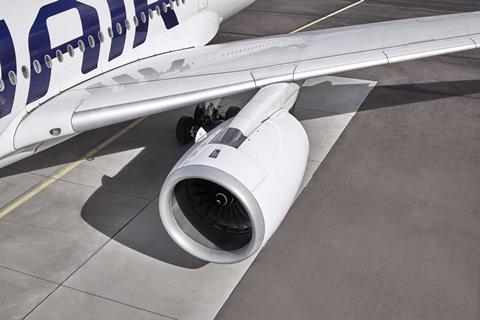 Deferring the deliveries will reduce Finnair's cash flow from investing activities by around €200 million ($236 million) in 2021.
Finnair senior vice-president finance and fleet management Christine Rovelli says: "Finnair has been in intensive negotiations with all of its suppliers during the Covid-19 pandemic, seeking to reduce expenditures in order to support our ramp-up plans when traffic recovers. This agreement will give us more flexibility to deploy the existing fleet more efficiently and improve cash flow."
Finnair has already taken delivery of 16 of the 19 A350-900s it ordered.
At the end of October Finnair raised its target for permanent cost savings by 2022 to €140 million as operating losses for the first nine months of this year reached €450 million.