Irish regional start-up Emerald Airlines is to lease four ATR 72-600 turboprops from Nordic Aviation Capital.
Emerald, which last month secured its air operator certificate (AOC), is set to take over as an Aer Lingus regional franchise partner having secured a long-term contract to operate routes linking Ireland and the UK.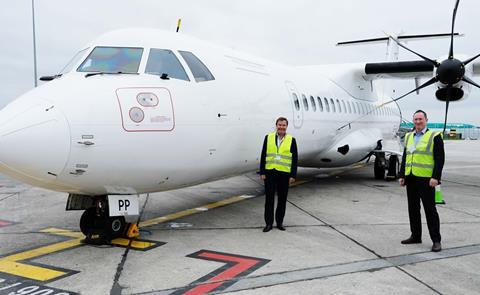 Conor McCarthy, the airline's chief executive and founder, says: "We're extremely pleased with the outcome of our agreement with Nordic Aviation Capital, and we are really looking forward to receiving this delivery of ATR 72-600s. Over the coming months we are set to secure additional aircraft, with this agreement bringing us another step closer to that."
Aer Lingus had been using Stobart Air as a franchise operator for regional services but had negotiated a switch to Emerald from the start of 2023. Talks have since been held on bringing forward these services following Stobart Air's collapse earlier this year.