Lufthansa Cargo has placed an order for another Boeing 777 freighter.
The cargo airline says the new purchase agreement takes the total number of full-freighters in the German carrier's portfolio to 15.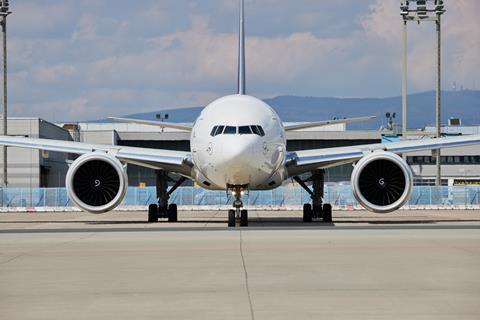 The twin-engine 777F aircraft is expected to be delivered before the end of the year. It has 103 metric tonnes of payload capacity and over 9,000kms of range.
In March, the cargo airline announced it would be adding its 14th 777 freighter by the autumn.
Lufthansa Cargo's chief executive Dorothea von Boxberg states: "We are very pleased that we will be able to offer our customers additional freighter capacity in the future. The Corona crisis has impressively underlined how important these aircraft are for global supply."