Lufthansa Group's fleet was just six aircraft smaller year on year on 31 December 2020, as it made tentative steps towards a much larger reduction.
Outlining a €6.7 billion ($8 billion) full-year loss today, the group reiterated plans to reduce its pre-pandemic fleet from around 800 to 650 aircraft by the middle of the decade – including through the cancellation of wet-lease contracts – saying demand was "expected to stay smaller in the longer term as a result of the crisis".
Nevertheless, during the 12 months to 31 December 2020, the group received 22 new aircraft, which was only just outpaced by 28 retirements, it says. A further 30 aircraft were cut through the ending of wet-lease contracts.
The fleet additions comprised two Boeing 777Fs, two Airbus A350-900s, three A321neos, 11 A320neos, and four used A320ceos.
The group sold 19 aircraft in 2020 – three Boeing MD-11Fs, three 747s, four A320s, two A319s and seven Dash 8-series turboprops – and leases were terminated for nine others.
It is expecting to take delivery of "up to 12" aircraft – 11 A320neos and one A220 – during the 2021 financial year.
The group is taking new deliveries with the aim to "simplify its fleet structure with sustainability in mind".
Among aircraft scheduled for retirement in the near future are three 767s at Austrian Airlines; three A330-200s at Brussels Airlines; three A319s at Swiss; five A321s at Eurowings; and seven CRJ-series aircraft at Lufthansa CityLine.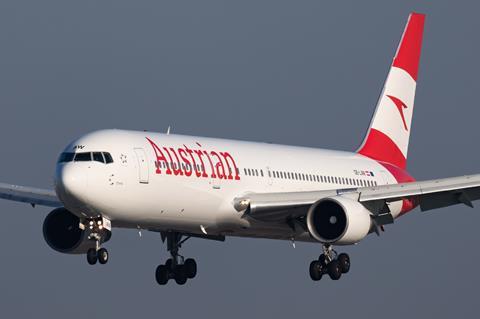 Nine of Lufthansa mainline's A340-600s and six of its A380s are scheduled for retirement, with 10 and eight, respectively in long-term storage. The group notes, however, that it is unlikely any of those types will return to service.
In pure numbers, the most significant future fleet retirements are 40 A320-family jets and 21 Dash 8 turboprops – including 14 of the latter from Austrian Airlines in a move announced pre-pandemic.
Eventually, the group aims to reduce the number of long-haul aircraft types it operates to eight, from 14. That will reflect the complete retirement of 747-400s, 777-200s, 767-300s, A340s, A380s, A330-200s, and MD-11Fs.
"The order placed in 2019 for 20 new A350-900s and 20 new 787-9s continues to constitute the foundation for a fundamental modernisation and optimisation of the long-haul fleet," Lufthansa states.
Of Lufthansa's current fleet, some 350 aircraft were temporarily decommissioned at the end of 2020, with 250 expected to be grounded in 2021.
During the recovery, the group says it is making "a conscious commitment" to deploy the most efficient aircraft types to serve its current route network, "in particular new Boeing 777-300ERs, as well as A350-900s and A320neo family aircraft".
With sustainability in mind, it also considering a plan to retire all aircraft aged more than 25 years.