Japan low-cost carrier Peach Aviation has taken delivery of an Airbus A321LR, making it the first carrier in the country to operate the type.
The aircraft arrived at Osaka's Kansai International Airport on 19 December after a flight from Hamburg, says Peach.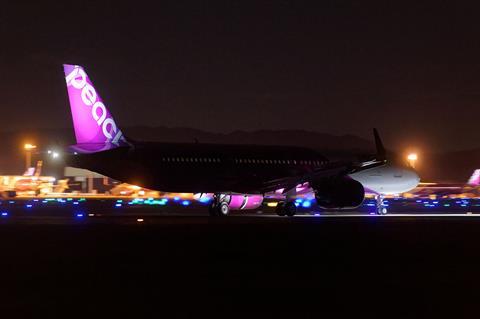 The aircraft is powered by a pair of CFM International Leap-1A engines.
"Peach is already operating five new Airbus A320neo jets, which are as highly fuel-efficient as the A321LR," says Peach chief executive Takeaki Mori.
"By the end of 2025, we will switch our entire fleet over to the highly efficient and environmentally friendly A321LR and A320neo models, in order to make air transportation more sustainable."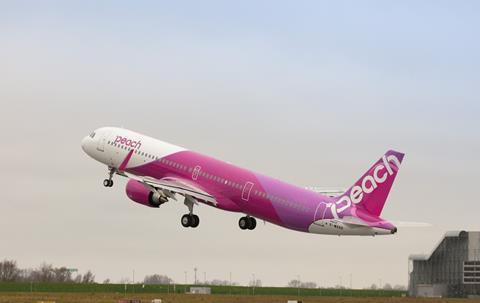 The aircraft is equipped with 218 seats and will allow the Osaka-based airline to operate to destinations up to 4,000nm (7,400km) away, says Airbus.
Cirium fleets data indicates that Peach, a unit of ANA Group, has a fleet of 38 A320 family aircraft, the majority of which are A320s.
The registration of Peach's first A321LR is JA901P (S/N 10458).