Ryanair mainline chief executive Eddie Wilson expects Boeing 737 Max jets to enter service in the USA imminently.
Speaking to Newstalk radio today, Wilson cites significant progress with the Federal Aviation Administration's flight-test programme for the grounded type, stating: "It looks like [the Max is] going to come back into service in the US in the next month or so."
Wilson notes that co-operation between the FAA and the European Union Aviation Safety Agency means service with European airlines is likely to follow in short order.
That might see Ryanair beginning to take its first Max jets as 2021 begins.
"The first of those we would hope to arrive in very early 2021," Wilson says of Ryanair's 135 firm orders for high-density Max 8 jets.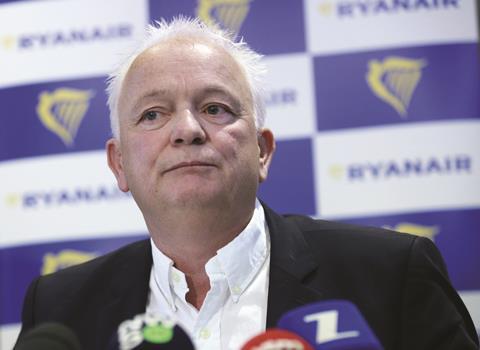 Ryanair was yet to take delivery of any Max aircraft when the global grounding of the type began in March 2019.
The Irish carrier also has options for 75 further Max jets, and in recent weeks several industry observers have suggested that it might take advantage of the current crisis to secure a favourable deal for more of the type.
Asked whether a new order is likely, Wilson only says that "we'll take our first deliveries as part of that order", in reference to Ryanair's existing commitments.
Ryanair placed its order for 200 Max aircraft in September 2014.
Boeing has said it expects regulators will certificate the Max in time for deliveries to resume in the fourth quarter.