In a moment of uncomfortable coincidence the Indian government declared a nationwide lockdown on 24 March to counter the spread of coronavirus. The date is normally commemorated as World Tuberculosis Day, marking the anniversary of Robert Koch's discovery of the pathogenic tuberculosis bacterium.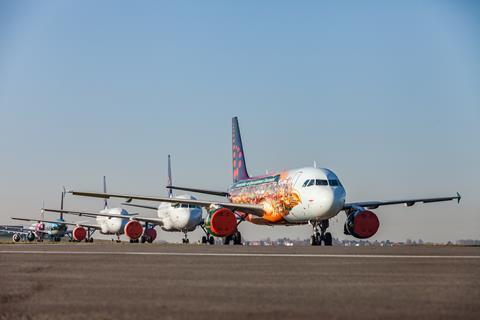 Like coronavirus, tuberculosis is a contagious sickness, spread by expelled droplets, and manifesting itself as a fever and persistent cough. Unlike coronavirus, it has killed 420,000 people since January and – despite being curable and preventable – is still ranked by the World Health Organization as the planet's deadliest infectious disease.
India happens to be tuberculosis ground zero, but that hasn't deterred airlines or aircraft manufacturers from piling into the country, where passenger volumes have risen eight-fold in just two decades, catapulting it to the upper echelons of the largest civil aviation markets. International carriers have snapped up Indian routes while domestic budget airlines, responsible for some of the largest jet orders on record, have granted mobility to the Indian population – all in apparent defiance of epidemiological jeopardy.
Air transport has an uneasy relationship with contagious illness. Increasing aircraft range, alliances, codeshares, low-cost and simplified travel all serve to assist the swift and distant carriage not only of passengers but whatever they might harbour. Coronavirus' ability to remain covert, hidden within an asymptomatic host, allows it to escape detection more easily than its predecessor SARS. The result is an airline industry held hostage by organisms a tenth of a micron in diameter.
But coronavirus is no Ebola. It has a relatively modest case fatality rate but its rapid transmissibility amplifies the scare effect. Irrespective of the miserable daily body-counts, the disease is hardly an existential threat. Its real power, perhaps, is its unfamiliarity. Fear of the unknown, of being out of control, is a sensation that causes people, illogically, to feel afraid of flying but not of driving or smoking, despite their demonstrably higher risk.
India's economic significance for aviation, its colossal and increasingly-fluid population, and its long-running wrestle with a public health menace present a peculiarly difficult tipping-point analysis, with respect to coronavirus, as to how long such a country should be considered unsafe or off-limits.
There is much war-like rhetoric about 'beating' coronavirus, but the truth is that the endgame is more likely to play out as fear giving way to a grudging acceptance, particularly once a vaccine emerges, and that people and businesses will adapt and learn to live alongside it – the way they do with tuberculosis and influenza – as just another of the zillion ways in which nature tests the robustness of its subjects and rewards the fittest with survival.