Away from the comically fishy email exchanges and the intriguing guessing game as to the identities of individuals behind code names, the real surprise emerging from the Airbus bribery affair is not the extent of suspicious activity, or even that anyone thought they would get away with it, but rather the confidence from senior management that it can prevent a recurrence.
After Airbus humbly consented to pay a colossal fine to end the investigation and avoid prosecution, chairman Denis Ranque declared that the agreement would "turn the page on unacceptable business practices from the past".
While the ambition is commendable, and Airbus's co-operative attitude and recent efforts to overhaul its compliance processes earned the airframer a degree of leniency, the reality is that "the past" is not yet comfortably distant and the ethical shakedown of a company is far from a simple exercise, particularly one seeking billion-dollar sales in parts of the world considered 'incentive-friendly'.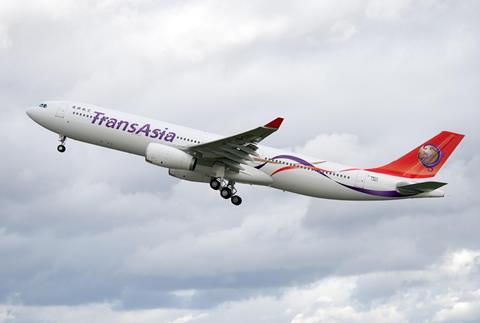 Transparency International's newly-published annual corruption perceptions index is hardly encouraging, with countries including France and the USA slipping down the ranks. "Multiple corruption scandals in the last year alone have shown that transnational corruption is often facilitated, enabled, or perpetuated by countries toward the top of the index," it notes.
While the organisation is content with the penalty levied against Airbus, it is urging prosecutors to pursue executives alleged to have taken part – failing to take such measures, it argues, risks sending a signal that large corporations can simply "buy their way out of trouble".
Deterrent, however, is only part of the solution. Corruption persists not least because of its most damaging characteristic – the air of normality, a routine part of business, its shock value further diluted in an era of heightened scepticism and distrust in the corporate and political arena.
Such a pervading culture of acceptance – which need not arise from intentional mischief but be inadvertently encouraged by companies, quietly spread by personnel under pressure – is a formidable obstacle to eradicating the scourge, resistant even to threats of heavy sanction.
Box-tick compliance training can give the impression of affirmative action, yet be ineffective as long as companies ignore the deeper reasons behind employee rationale, and fail to understand that theoretical knowledge of appropriate conduct does not necessarily translate into corresponding behaviour under the complexities of real-world conditions.
Airbus chief executive Guillaume Faury referred to "lessons learned" after it convinced investigators that it could make reparations. But implementing those lessons, in a way that not only informs on the desired culture but actively instils it, requires the airframer to refrain from hasty temptation to turn pages, at least until it has carefully read what it's been writing on them all this time.