While no commercial aircraft launch is ever truly secret these days, some are more clearly signposted than others. So it was with the 777-8F, the cargo variant of Boeing's new long-range twin.
From the day the 777X programme was unveiled back in 2013, a freighter model was always a likely prospect.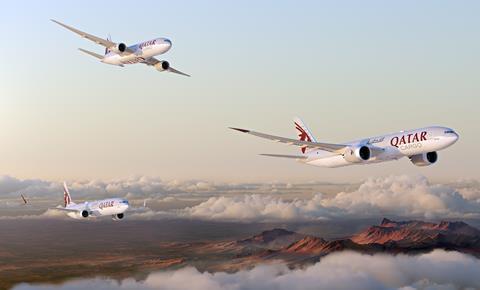 More recent events – a long-haul passenger market that is recovering only slowly while cargo booms, plus a rival with a new product in the segment – probably helped to assuage any lingering doubts in Seattle.
Against that backdrop, Boeing's announcement in January that the -8F would be the next model in line after the passenger 777-9 came as little surprise. Even the identity of the launch customer – Qatar Airways – was a badly kept secret.
The 777-8F – if it delivers as promised – will be a worthy successor to the current 777F, which continues to rake in sales, and a very strong competitor to the Airbus A350F.
However, quite where this leaves the 777-8 passenger variant is unclear. It has not sold strongly, having brought in, at most, 53 orders – a figure that has since dwindled sharply.
In fact, of the original customers for the -8, the Gulf's big three, it is likely that Emirates remains its sole champion. And even then, the carrier has no clarity as to when its first jet might arrive.
Boeing says it remains committed to the 777-8, but there is a suspicion that unless sales show some marked pick-up in the coming years the airframer may quietly walk away.
Meanwhile, Boeing finds itself with the mixed blessing of being the aircraft supplier of choice for Qatar Airways.
Faced with an increasingly acrimonious dispute over the A350, Airbus chose to walk away from billions of dollars in sales, rather than have any further dealings with the carrier and its notoriously combative chief executive, Akbar Al Baker.
In the short term at least, Boeing is benefiting and has picked up sales for both the 777-8F and the 737 Max 10 from Qatar Airways.
Longer term, however, the US airframer will be hoping that the lack of any alternative – barring an unlikely climb-down from either side – will prompt Al Baker to change his ways; certainly, the time-honoured tactic of playing one airframer off against another will no longer work.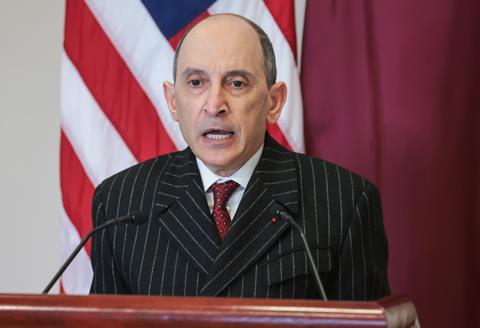 From a neutral standpoint, it will be fascinating to see what happens if Boeing fails to meet the carrier's exacting standards: will Al Baker grin and bear it, or give Boeing both barrels?
Like it or not, Boeing and Qatar Airways are now stuck with each other. It may well be something of a marriage of convenience, but both sides will be hoping it does not end in bitter divorce.