After an encouraging series of airline safety figures recorded around the middle of the last decade, some observers pondered whether the prospect of a fatality-free year could be a realistic short-term ambition for the industry.
Sadly, and as detailed in our annual safety report for 2019, such hopes may remain just out of reach, despite – or sometimes as a result of – the influence of modern technology.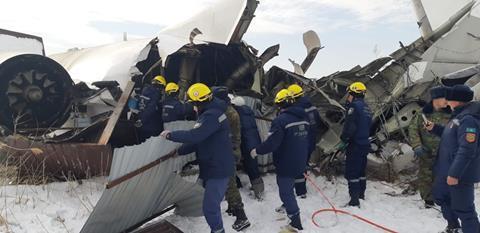 In broad terms, 2019 was a good year for safety, with our data including information on 22 fatal accidents, resulting in a combined 297 deaths. On the one hand this was an improvement from the previous year's 543 fatalities, but on the other, it marked a notable increase from 2018's 14 qualifying accidents.
Looking at the combined figures for the decade just gone, the yearly averages of just over 19 accidents and 408 fatalities were remarkable, given the immense number of scheduled flights and passengers carried.
Closer inspection of last year's losses shows the statistical influence of passenger jet accidents: three such crashes accounted for 80% of all fatalities. These included an Ethiopian Airlines Boeing 737 Max 8 crash, which killed all 157 aboard and prompted a global grounding order which remains in place for the re-engined narrowbody.
The ongoing response to the Max programme's second fatal accident places the sector in a potentially crucial holding position. Key questions include whether cockpit automation has reached its current limit and whether the steps so far have – as well as making flying safer than ever – created a situation where a worrying percentage of pilots cannot cope when such machine-provided assistance fails.
The dream of seeing zero passenger and crew fatalities within a calendar year may remain just that, while the global fleet is growing and more people are flying. Even the best pilots have bad days, and technical events can conspire to cause mishaps. And as seen with the 737 Max, designers, engineers and regulators all can make mistakes which may ultimately have deadly consequences.
Equally as inevitable are the unpredictable world events that all too frequently result in hundreds of fatalities each year. Examples include the downing of a Ukraine International Airlines 737-800 by Iranian surface-to-air missiles in Tehran as this decade began. Such deliberate acts may be excluded from our annual safety statistics, but cannot be overlooked.
The first job of airliner manufacturers and operators alike must be to minimise accidents' likelihood and consequences and resist adopting changes that could affect what remains a fine balance between pilot skills and cockpit automation.