It has certainly taken a long time, but Airbus at last looks to be entering smoother air with its long-troubled A400M Atlas tactical transport.
As the 10th anniversary of the European airlifter's first flight passes on 11 December, the company finds itself at a literal tipping point. It has now delivered 85 of the turboprop-powered type – almost half way through its total orderbook of 174 examples for a combined eight nations.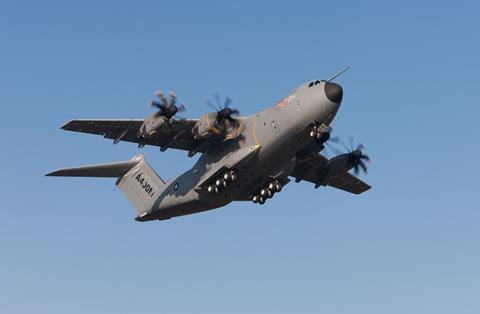 Back in the heady days before the A400M's formal launch in May 2003 and the programme's subsequent spiral into contractual chaos, Airbus confidently spoke of attracting export orders for 200 examples. Its total to date is just four – all of which have already been delivered to Malaysia.
There can be little genuine surprise that other nations have not yet got on board, bearing in mind the years of engine and gearbox problems, production delays and financial wrangling that have dominated the last decade.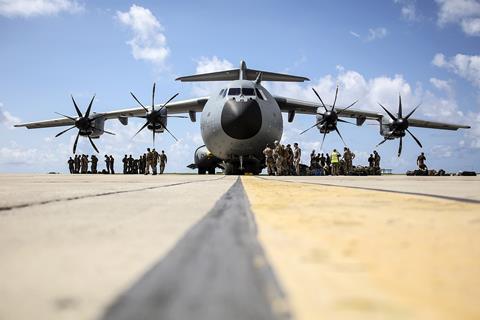 Keeping launch customers happy is, of course, an essential task if international buyers are to be convinced by a product, and by Airbus's own admission, only in 2018 – 15 years into the programme – did it succeed in hitting all of its promised goals.
Perhaps things are set to change, however. A new "re-baselining" deal struck in June – after two tough years of negotiations – gives the company until the end of 2021 to deliver the remaining tactical capabilities that convinced seven European countries to fund its development and production.
Having slowed its annual output to ensure continued production for the next decade, finally delivering with the Atlas at home could yet see the A400M soar on the export stage.