In the deep sleep of the pandemic, amid the deserted terminals and wrecked travel plans, ranks of parked aircraft and mothballed production lines, few dared consider the vast challenges the industry would face when jolted from its unwelcomed slumber.
Back then, we met with joy any glimmer of recovery – a restored route, relaxed travel rules, an aircraft delivery. Now recovery has arrived at pace and the industry has been found wanting, with airports unable to cope with passenger numbers nor an aerospace supply chain with orders.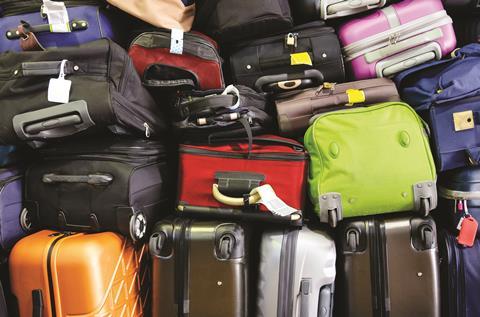 Not all of that is the result of the vigorous bounce-back from Covid-19. The Ukraine crisis has made critical shortages in raw materials such as titanium worse. The prospect of a Chinese blockade of Taiwan – the leading producer of semiconductors – is adding to the nervousness.
In recent days, London Heathrow – one of the world's busiest hubs – has extended its 100,000 daily cap on departing passenger numbers to the end of October. An airport that just last year was on its knees because of restrictions on travel is turning business away.
Meanwhile, aerospace companies – including the biggest engine manufacturers – have warned of missing delivery schedules because they cannot source parts on time. Again, a sector stymied not by lack of demand but by the supply chain's inability to supply.
How did the industry get into this mess – a state of affairs that can no longer be blamed, not directly anyway, on Covid-19? Aside from outliers such as China, most countries have lifted the rules that blighted air travel until early 2022 and most of us can fly freely once more – at least in theory.
A lack of labour is key. Companies that hurried to lay off or furlough staff to save costs as revenues dried up in the second quarter of 2020 are finding that many of these former employees are in no rush to return to their old jobs.
Finding new ones to replace them is not easy. Training baggage handlers and machine operators, as well as pilots and design engineers, takes time. There are often security clearances to be gone through. A career in aviation or aerospace engineering does not have the lure it perhaps once did.
The industry must learn two lessons from this. Neither will solve the immediate problem, but they should go at least some way towards stopping a similar scenario occurring in future.
The first is that aerospace and aviation must do more to attract young people and convince them to commit to careers in an industry that has few peers in pushing the boundaries of technology and, in affording us long-distance mobility, contributing to the sum of human happiness.
The second is that – despite the advance and appeal of automation – people remain a crucial asset for almost every business. Most employees have a loyalty to their company and a pride in their profession. Businesses too eager to shed experienced employees in turbulent times rapidly find out that upsizing is a lot harder than downsizing.